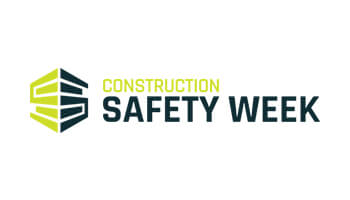 MCAA is celebrating Construction Safety Week May 3 – 7, 2021 by highlighting the resources you need to revisit best safe work practices on fall prevention and protection with your workers. Today we focus on MCAA's Fall Restraint and Arrest Systems Safety Training Video and its accompanying materials.
MCAA's Fall Restraint and Arrest Systems Safety Training Video helps the viewer understand the differences between fall prevention and fall protection with emphasis on the components of fall restraint and fall arrest systems and how to use them properly and safely.
The video also guides the viewer through the fall rescue planning process, including how to survive while suspended in a fall arrest harness after falling and until help arrives.
Accompanying materials assist you in highlighting key training points, documenting worker training and confirming that workers understand the training concepts.
Download MCAA's Fall Prevention and Protection Safety Training Video & Materials
Video | Pocket Guide | Documentation Sheet | Test | Answer Key
Check Out All of MCAA's Safety Resources
Learn more about safety and health in our industry and access safety-related resources in these locations:
If you have questions about any of these resources or MCAA's Safety Excellence Initiative, contact Pete Chaney.
About Construction Safety Week
Construction Safety Week was started in 2014, when more than 40 national and global construction firms comprising the Construction Industry Safety Initiative (CISI) group and the Incident and Injury Free (IIF) CEO Forum joined forces with a single aim: to inspire everyone in the industry to be leaders in safety.
Related Articles