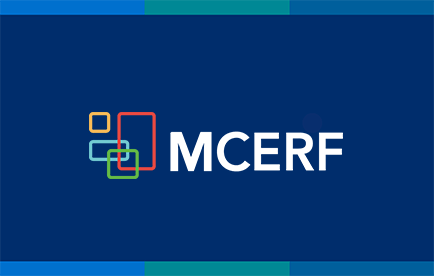 Talk about putting your money where your heart is, Anvil International continues to lead the way as one of MCERF's most generous supporters!  Four years ago, Anvil made a new pledge to the Foundation of $100,000…this on top of the $1.1 million it had already contributed.

  Year number four of that pledge just ended; the fourth $10,000 installment just arrived!  That's how Anvil rolls when it comes to supporting the Foundation!
ANVIL Vice President of Sales and Marketing, Dean Taylor, explains that Anvil's relationship with MCERF goes back to the very beginnings of the Foundation.  A charter member of MCERF, Anvil's John Martin worked hand-in-hand with the Foundation's creator and driving force, Foster McCarl, Jr. of the McCarl Group.  McCarl and Martin worked tirelessly…and quite successfully…to get contractors, manufacturer/suppliers, and local associations to step up and support the fledgling non-profit that was the Foundation.
Today, the MCERF/Anvil story continues…making sure that they sustain what they started in 1989.  Taylor proudly states, "Anvil still believes in that dream of creating a great industry and bringing great young people into it!  We're proud of our leadership role and we challenge our friends and competitors alike to follow suit and support our industry's Foundation!"
MCERF President Mark Rogers thanked everyone at Anvil for their generous and longstanding support of the Foundation.  Rogers said, "A relationship like the one between this Foundation and Anvil International is a rare and precious thing. No words can adequately express our appreciation for Anvil's support but let's all start with 'thank you'."
For more information about the Mechanical Contracting Education & Research Foundation, contact Dennis Langley.
Related Articles