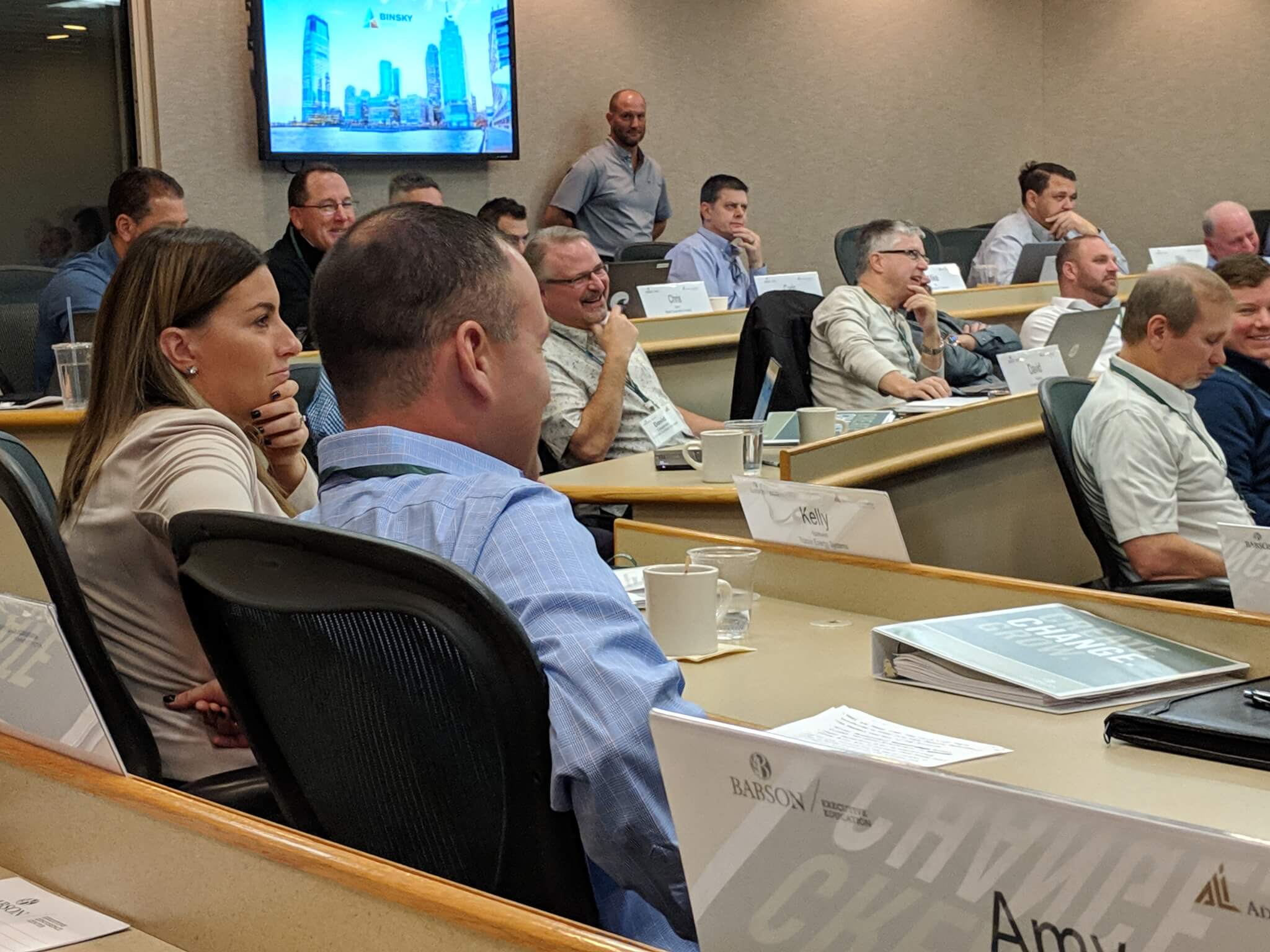 Each class of MCAA's Advanced Leadership Institute (ALI),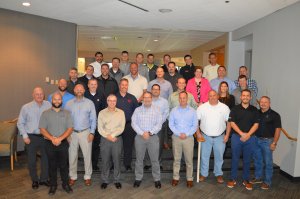 conducted annually at Babson College's Executive Education Center, is an assembly of the some of smartest, most forward-thinking professionals in the mechanical contracting industry.
That's why MCAA asked Class 18 to attack one of its thorniest, most intractable issues as a final class project…the recruitment and retention of top talent.
MCAA's ALI Committee and Management Methods Committees collaborated to give ALI Class 18 an assignment that would not only attack this industry challenge,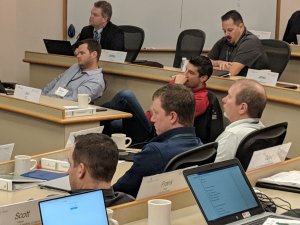 but would do so by sourcing and developing content that could be incorporated by professional writers into the new Management Methods Manual in the form of online WebBooks.
By developing for the WebBook format, a wide array of valuable and previously non-starter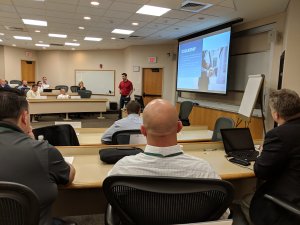 content was now ideal for inclusion, including new or existing videos, animation, and even the development and inclusion of a software solution for comparing the costs of college vs trades education and their relative payback periods.
Babson divided the class into project teams who then broke the ponderous recruitment-retention topic into a series of six areas of "opportunity":
Team 1   "Recruitment Into the Mechanical Trade"
Team 2   "5 Ways to Run Off Your Best Employees…and What You Can Do About That"
Team 3   "Converting Non-Union to Union"
Team 4   "Engaging With Universities"
Team 5   "4 Ways Your Company Culture Attracts and Retains Top Talent"
Team 6   "Talent Procurement Through Social Media"
MCAA's Management Methods Committee will review each topic and presentation for content and suitability for further possible development.
The dates for the next Advanced Leadership Institute, which will be ALI Course 19, are September 22-26 and November 10-15, 2019. Applications for Course 19 are being finalized and will be announced here soon.
For general information about MCAA's Advanced Leadership Institute, send your questions to ALI@mcaa.org.
Related Articles