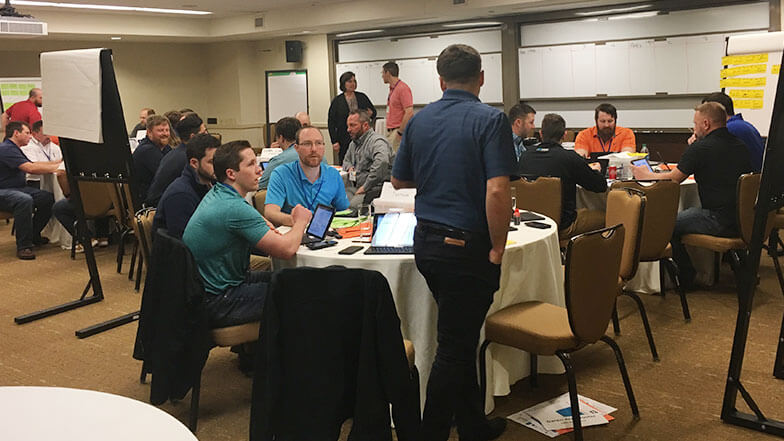 At many jobsites across the country, April means the removal of hard hat liners and no longer having to factor the impact of snow days into the schedule. Here at MCAA, April means the launch of the year's first Institute for Project Management classes, where we welcome the nation's best and brightest Mechanical PMs to our two-week intensive educational programs.
Classes 73 and 74 of the IPM spent last week learning from industry experts, honing their skills in project planning, scheduling, job cost control, and an array of other topics presented by top-notch contractor-educators from across the nation. These 68 individuals will return in September to study negotiation, change management, and leadership (among other things), and to practice what they've learned in our Change Order Negotiation workshop and "Crisis at the Jobsite" capstone case study.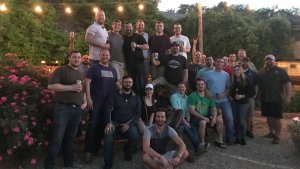 Attendees at the Institute for Project Management learn real-world skills that they can apply to every job they manage. Beyond that, the peer-to-peer learning and networking opportunities provided by the program are every bit as valuable as the in-classroom lessons. The included photo illustrates that idea better than any words ever could: shown here is Class 73 of the IPM, who self-organized to rent a bus and visit The Salt Lick for a true Texan BBQ experience. We always say 'you'll learn a ton from our top-notch instructors, but you'll learn even more from each other.' We are pretty sure that a lot of learning took place over brisket and peach cobbler last week, and we hope that the relationships these PMs have built last for a long, long time.
To learn more about the IPM – including how to get someone on the waitlist – visit our IPM page.
Related Articles