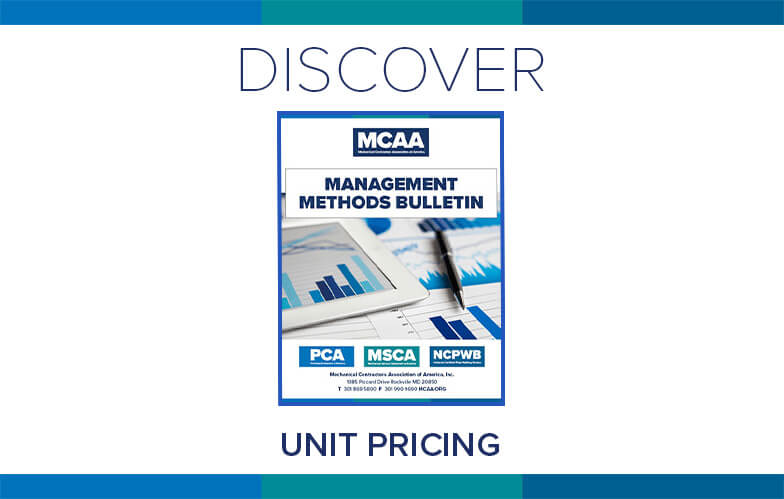 Unit prices are difficult to establish and even more difficult to utilize to establish a fair and equitable price for changes to contract work. MCAA's Unit Pricing highlights the pitfalls of this pricing method and provides guidelines to help you avoid them. It's just one of MCAA's educational resources that are free to MCAA members as a benefit of membership.
The bulletin covers:
The inequities of unit pricing
Guidelines for the preparation of a base unit price schedule
The importance of contract stipulations
What to consider when establishing correction factors
Find the bulletins referenced in the Foreward in MCAA's Change Orders, Productivity, Overtime—A Primer for the Construction Industry.
For a full list of available Management Methods Bulletins, visit the Management Methods Bulletins page.
Have Questions or Need Personal Assistance?
Contact MCAA's Frank Wall.
Related Articles