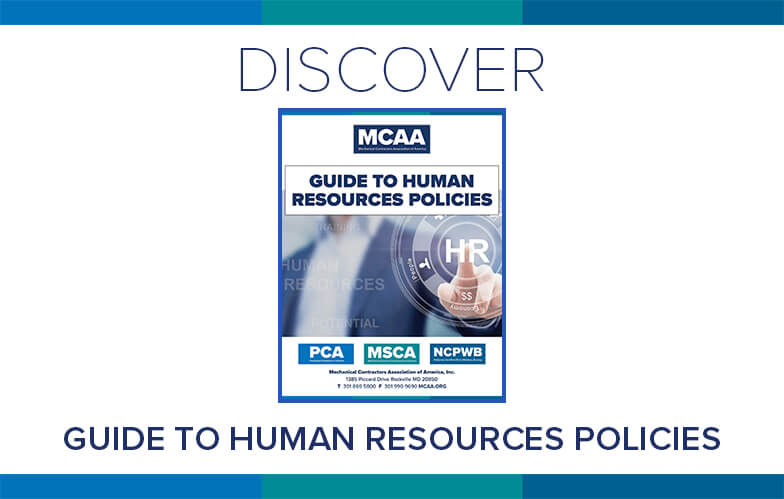 A company's employee manual sets expectations and delivers information. MCAA's Guide to Human Resources Policies provides guidance on human resources policies to help MCAA members design their own employee manuals. It's just one of MCAA's educational resources that are free to MCAA members as a benefit of membership.
The guide includes information to help your company:
Define policies
Set expectations for conduct
Outline benefits
Detail a company's drug-free workplace policy, including its drug and alcohol testing policy
Provide information and resources for complaints about harassment, discrimination, and retaliation
For a full list of available Management Methods Bulletins, visit the Management Methods Bulletins page.
Have Questions or Need Personal Assistance?
Contact MCAA's Frank Wall.
Related Articles