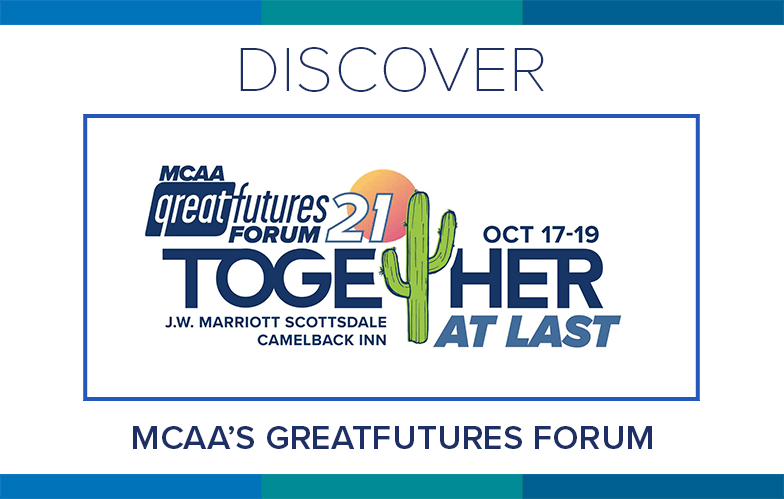 Each week, MCAA will highlight one or more of the educational resources that benefit MCAA members. This week, we focus on MCAA's GreatFutures Forum, where MCAA members can meet and help shape the students that are our industry's future. It's also a great place to find your next intern or new hire and have a great time.
The 2021 GreatFutures Forum will take place October 17 – 19 at the JW Marriott Scottsdale Camelback Inn Resort & Spa in Scottsdale, AZ.
If you are registered for the sold-out MSCA Conference, consider adding a few days to your stay to enjoy the Forum activities. Not registered for MSCA? No problem! Join us for the Forum alone. Learn more and register on our event website.
Have Questions or Need Personal Assistance?
Contact MCAA's Megan Walsh.
Related Articles