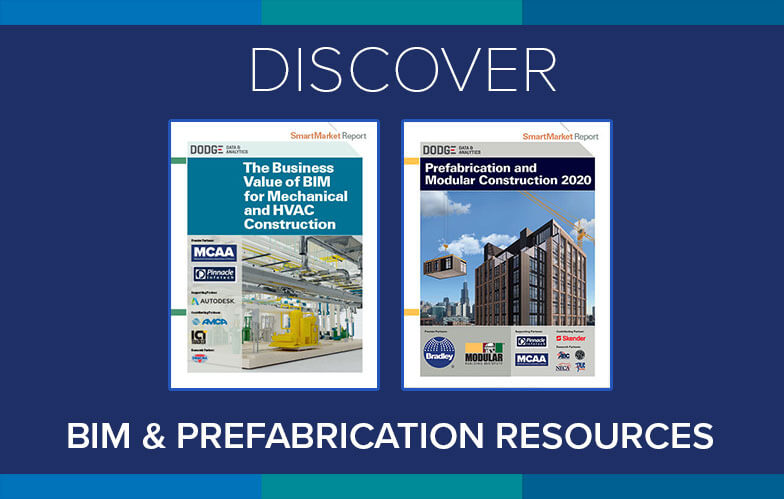 Each week, MCAA will highlight one or more of the educational resources that are free to MCAA members as a benefit of membership. This week, we focus on two SmartMarket reports developed in partnership Dodge Data & Analytics. The reports on BIM and prefabrication will help contractors understand the benefits, challenges and opportunities presented by these technologies.
In his remarks at MCAA's Virtual Education Conference, MCAA President Armand Kilijian identified fabrication of duct, pipe, and building systems as one example of a technology that, once implemented in a company's culture, can reap yearly benefits. These reports provide the legwork needed to get started with or expand use of both BIM and prefabrication.
You Might Also Like These Related Resources
If you have questions about MCAA's Innovative Technologies Initiative, which developed these resources, please contact Sean McGuire.
Related Articles