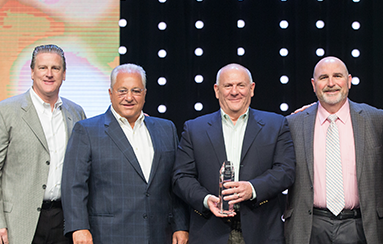 If a unique management idea helped your company overcome an office or project challenge and improved its bottom line, consider nominating that innovation for the E. Robert Kent Award for Management Innovation. Winning the award brings well-deserved industry accolades and publicity to the nominating company in MCAA and industry publications.
As important, however, the innovation becomes part of our industry's culture, providing companies that may have been struggling with the same issues and challenges with a way to overcome them.
Last year's winner was honored for PIPES (Process Information Portal Enabling Success) – developed by The BP Group (Glendale, N.Y.) and ATX Advisory Services. PIPES is an innovative tool that allows a company to easily view the entire workflow of its business while drilling into specific processes to see each step in the flow, the resources involved, the systems used, business policies, systems, procedures and links to forms, reports and other business intelligence used during the course of business.
It is essentially an online "how to" for the business with links into all its operations' details for employees to use. Built on the foundation of MCAA's "Planning for Profitability – Step by Step,[link to resource center doc]" PIPES is a template that MCAA members may use to map their business operations. It uses Microsoft® software products, including VISIO, is available in two forms to accommodate all versions of the software and comes with a Users' Guide to assist with its installation. PIPES is available to MCAA members at no charge as a benefit of membership, so request your copy here..
Nominations for the next E. Robert Kent Award to be presented at MCAA 2017 in San Diego are due to MCAA by October 3. Commercial products are not eligible for this award. Click on the link below for more information and the nomination form.
Information and Nomination Form
Related Articles