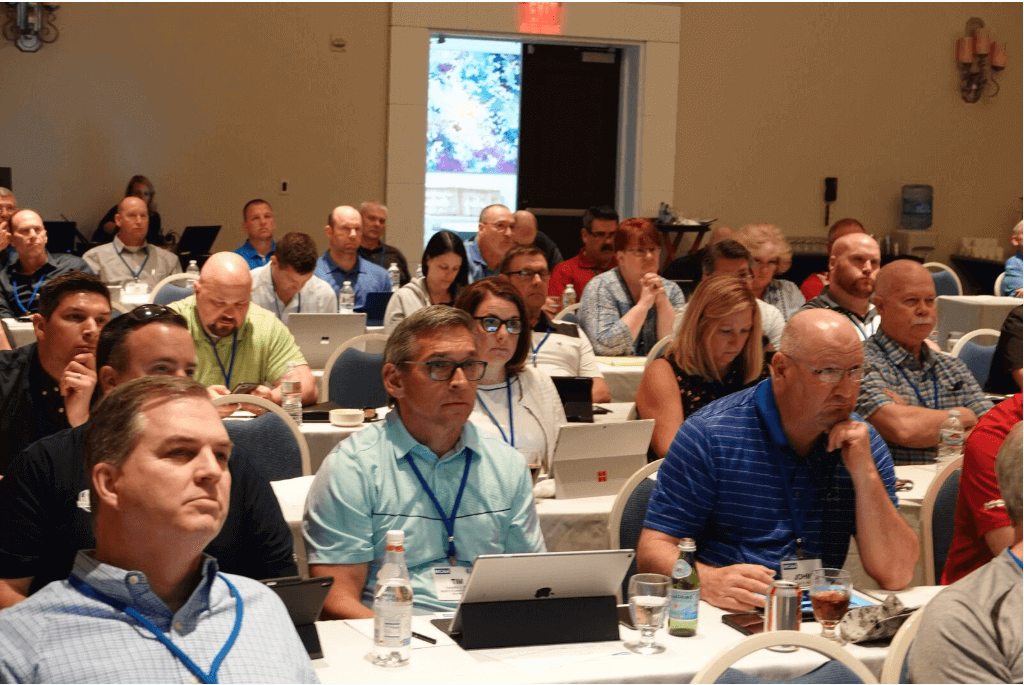 MCAA President-Elect Robert Durr, Jr. Addressed the NCPWB Technical Committee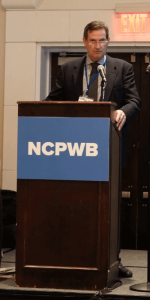 MCAA President-Elect Bob Durr, Jr., a longtime member and the Chair of the NCPWB Technical Committee, noted that events like the Technical Committee meeting provide a forum for contractors and our UA partners to plan for the future of our industry. He praised the UA's commitment to the industry and the advancement of MCAA contractors, noting that, "For 126 years, the UA has been the leading source of skilled labor in our industry, providing contractors with a distinct advantage over our competition."
He added that, "It takes a lot of work at the local level to remain competitive and gain market share, and without a positive relationship at the national level, progress at the local level would be impossible."
After recognizing Chris Haslinger, UA Director of Education and Training, for his efforts to bring new technologies into the fab shop and to the jobsite, Bob moved on to MCAA matters.
He noted that MCAA continually expands its educational programs to cover the latest industry best practices. He also highlighted one of MCAA's most popular resources, the next generation WebLEM, WebLEM+Plus, which will include content such as manufacturer-specific drawing blocks for each item, a high-resolution picture of each item, its weight, and more.
Bob concluded by thanking everyone for their involvement in the organization.
"That's why we're all here today, and that's what it will take to secure a bright future for the members of both of our fine organizations. That's what it will take, and that's what I believe we will do, especially with a leader like Mark McManus guiding the UA."

MCAA President-Elect Bob Durr, Jr.
UA Special Representative Updates the Committee on the UA's CWI and other Programs
Phil Martin informed attendees about the new UA mandate: effective July 1,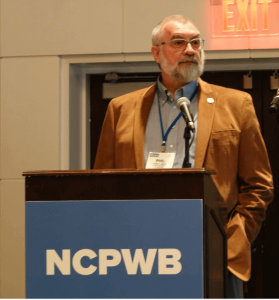 2018, all UA Authorized Testing Representatives must hold the AWS CWI credential. Since initiating its CWI Training Program, the UA has trained over 2,100 of its members who have subsequently obtained the CWI credential. The UA's goal is to continue that success and strive to strengthen the Joint NCPWB/UA Welder Certification Program.
The American Welding Society's Certification Department recognizes Professional Development Hours (PDHs) taken with the UA for CWI nine-year re-certification. To maintain AWS CWI credentials, an individual must earn a minimum of 80 PDHs, 20 hours of which must be earned in the final three-year period of the individual's nine-year certification period.
Phil also noted that several new UA courses will be offered during the 2018 Instructor Training Program in Ann Arbor:
Administration of an Authorized UA Weld Test Facility (20 Hours)
Safe Pressure Testing for Piping Systems (20 Hours)
OSHA 7110 Safe Bolting Practices (20 Hours)
Quality Control Management (20 Hours)
Clamping, Reforming & Aligning Pipe (20 Hours)
Presentations at the NCPWB Technical Committee
An Introduction to Radiographic Film Interpretation, with a Focus on ASME B31.3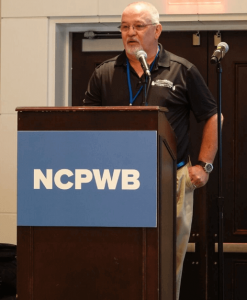 Larry Richardson with Crossbridge Compliance outlined the requirements for obtaining useful radiographs of pipe welds and the interpretation/evaluation of those radiographs. He emphasized the critical role  radiography and radiographic film interpretation play in the piping fabrication industry as well as in other areas of industrial construction and maintenance. He also stressed the importance of standardized training for industry-specific applications.
Robotic Advancements in Welding Tube and Pipe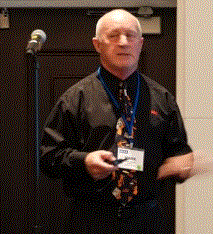 Mark Oxlade of ASEA Brown Boveri spoke about robotic advancements in welding tube and pipe. He provided an overview of how the joining of pipework presents its own unique set of challenges to providers of automation and technology. He highlighted some of the applications and processes that are entering the pipe welding industry, such as the processes associated with robotics from GTAW to laser, and the merits and potential challenges of each.
Clamping: Reforming & Aligning Pipe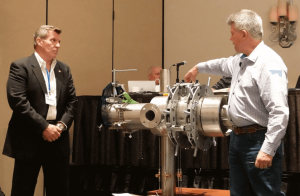 Mike Brace of Mathey Dearman and Randy Gandy of the UA gave an overview of a newly-developed training apparatus that addresses the key elements of pipefitting. While Mathey Dearman uses the equipment for UA Instructor Training Programs, the fundamentals of the curriculum are transferable to other manufacturers' equipment as well. The presentation focused on the application and proper selection of clamping equipment in order to perform piping joint assembly and fit-up in a safe and consistent matter.
Award Recipients
NCPWB Chapter of New England Recognized for Membership Gains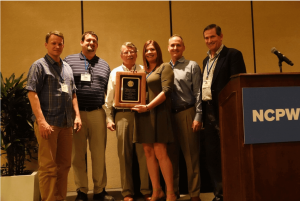 The NCPWB Chapter of New England was recognized for its marketing efforts, which resulted in the largest membership gain in 2017.
Lynn Stipo received the award on behalf of the chapter. Pictured from left to right are: Scott E. Tower, Paul Battaglia, Bob Silvia, Lynn Stipo, Edward Marks, and Bob Durr, Jr.
Individuals Recognized for Attendance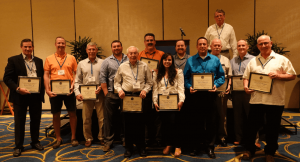 Twelve individuals were recognized for attending five consecutive NCPWB Technical Committee Annual Meetings. The recipients, pictured left to right holding their award certificates, are
Front Row: Bob Durr, Jr., Andrew Sumpter, Joe Gontarski, Stinson Batchelor, Mischa Victor, Robert Marriott, Joseph Morgan.
Second Row: Daniel Snell, Bret LaPlante, Chris Freeman, Gary Eff, and Edward Marks.
The awards were presented by Board of Trustees' Chair Bob Silvia, who is standing next to the podium.
Join us Next Year
Mark your calendar and plan to attend the NCPWB Technical Conference, which will be held April 28-30, 2019 at the Resort at Longboat Key Club in Longboat Key, FL.