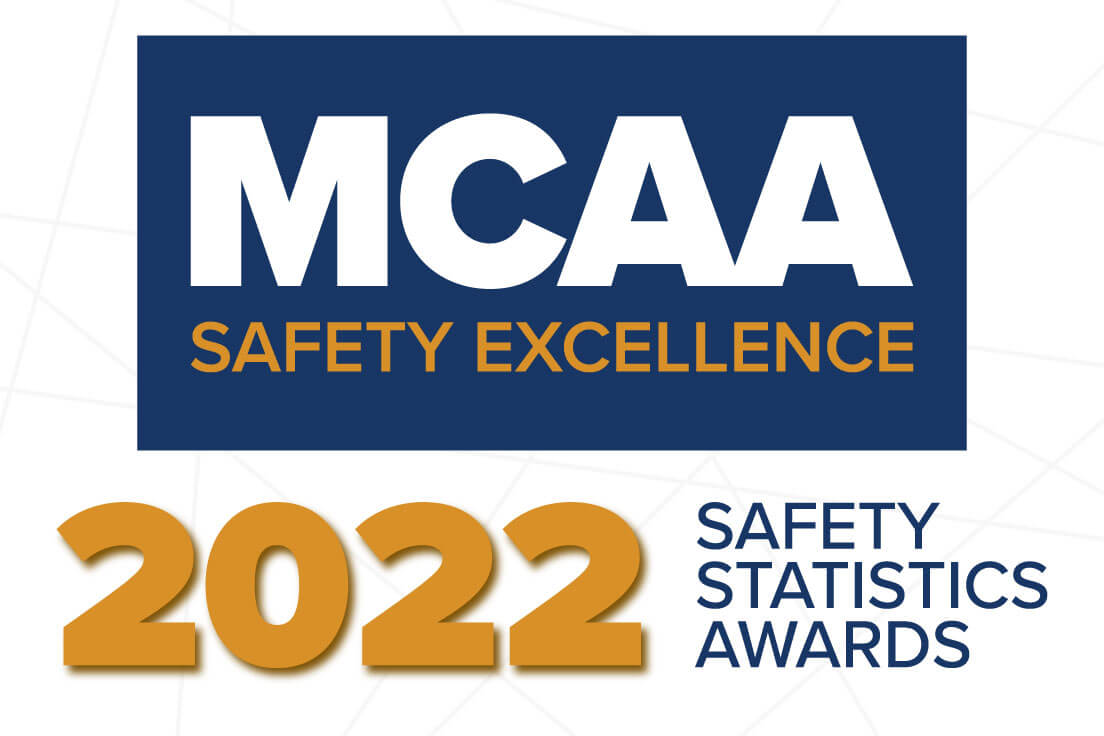 MCAA's Safety Statistics & Awards program recognized 90 MCAA members' safety performance in 2021. All applicants received a valuable benchmarking report that will allow them to compare their own 2021 incidence rates with the aggregate rates of the other participating MCAA companies overall, those in the same size category, and with the U.S. Bureau of Labor Statistics incidence rates. Those who qualified also received a certificate of commendation. Congratulations to all!
The program provides six awards categories including awards for zero recordable cases, zero lost workday cases, recordable cases incidence rates that are 25% or more below the industry average, lost workday cases incidence rates that are 25% or more below the industry average, and two that are a mix of these items.
MCAA is pleased to give the following contractors special recognition for their safety performance.
Zero Recordable Cases
Thermalair
James T. Kay Co
Coleman Spohn Corp
Advanced Mechanical Corp
ACSI Mechanical
ACME Industrial Piping
Plains Plumbing Co
All Temp Refrigeration
The YMI Group
Power Process Piping
A J Allen Mechanical Contractors
Gartner Refrigeration
Air Comfort Corp
The Smith & Oby Co
Sexson Mechanical
Rand Construction Co
Muir-Chase Plumbing Co
Nooter Construction Co
Zero Lost Workday Cases
Horton Mechanical Contractors
Northland Mechanical Contractors
Gunthorpe Plumbing and Heating
Air Temp Heating & Air Conditioning
Ruyle Mechanical Services
Aldag/Honold Mechanical
Denali Construction Services
PLS Mechanical
Suttles Plumbing and Mechanical Corp
Poole & Kent
Congratulations to all recipients, and thank you to everyone who applied. Your support of this and MCAA's other safety programs underscores your company's commitment to safety.
Related Articles