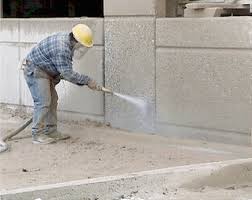 On August 31, 2020, OSHA published a final rule revising the beryllium standard for the construction industry. Although it is exceedingly rare for the agency's beryllium standard to affect mechanical construction employers, if there are operations on any of your jobsites where your workers could be exposed to airborne concentrations of beryllium, you will be required to comply with the standard. For example, if your workers are hanging pipe in an area on a jobsite where abrasive blasting is being performed, it's conceivable that your workers could be exposed to beryllium, and you would be required to make inquiries, and establish protective measures.
The primary protective measures include:
Perform exposure assessments;
Prevent your workers from being exposed above the permissible exposure limit (PEL) for beryllium (0.2 µg/m3 over an 8-hour time weighted average);
Prevent your workers from being exposed above the short-term exposure limit for beryllium (2.0 µg/m3, over a 15-minute sampling period);
Establish engineering and work practice controls (such as ventilation or enclosure) to limit worker exposure to beryllium;
Provide respirators when controls cannot adequately limit exposure;
Limit worker access to high-exposure areas;
Develop a written exposure control plan;
Train your workers on beryllium hazards; and
Make medical examinations available to monitor exposed workers and provide medical removal protection to workers identified with a beryllium-related disease.
The original standard took effect on May 20, 2017, but since then, OSHA has only enforced the permissible exposure limit (PEL). However, OSHA will begin enforcing the remaining provisions of the standard, including the revised provisions, which were published in the federal register on August 31, 2020, starting September 30, 2020.
If you have any questions about the standard, please contact Pete Chaney at pchaney@mcaa.org, or 301-990-2214.
Related Articles