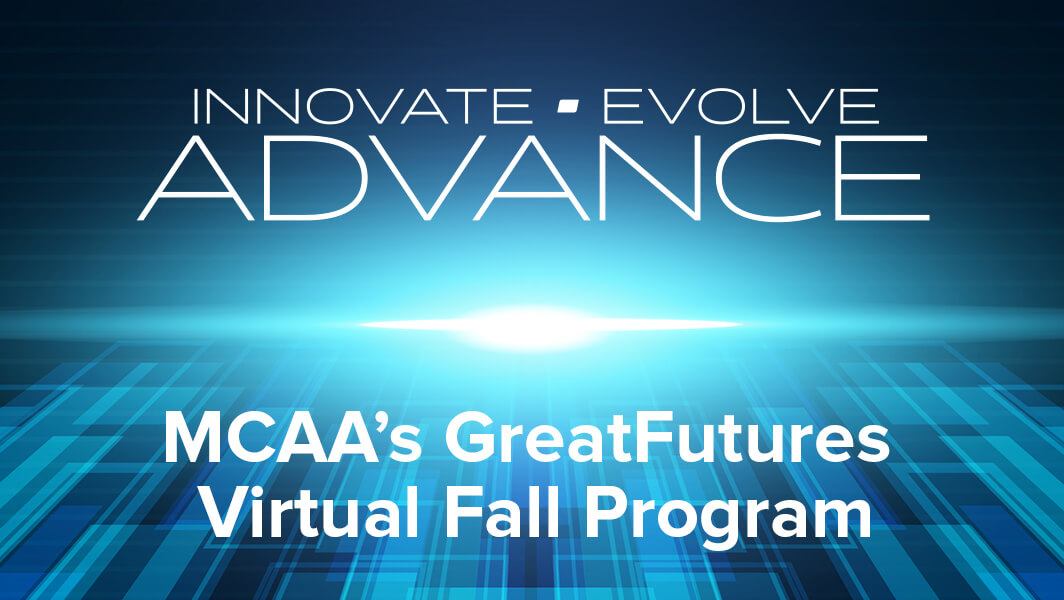 The GreatFutures Virtual Fall Program has completed the fourth week with two presentations on project management. This past week, we heard from MCAA's Director of Project Management Education, John Koontz, on project organization charts, and Project Executive for Holmberg Mechanical, Troy Aichele, on scheduling 101.
Next week, we will focus on fabrication, and hear from Jeff Miller, Director of Virtual Construction at Harrell-Fish, Chris Summers, Senior Project Manager at Harrell-Fish and Sean McGuire, MCAA's Director of Innovative Technologies. Together we will learn about the importance of how and why fabrication is used and understanding the importance of a fabrication plan as a specialty contractor. Our three speakers will give a glimpse of the technology MCAA members are currently using and how it is evolving the use of fabrication.
The information in these presentations is not only for the competition project, but for you and your future. The real-world insight and advice from some of the industry's best to meant to help you succeed. If you haven't been able to watch live weekly, know you have helpful presentations waiting for you. You may access these presentations at anytime on the GreatFutures Fall Virtual Program website under the "Video Library" tab after logging in.
Here's a look at the full Fall schedule!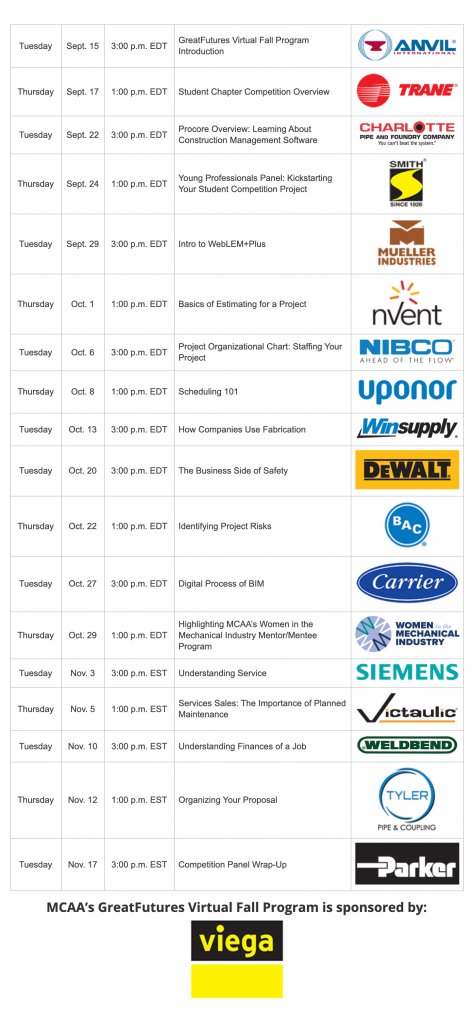 Related Articles