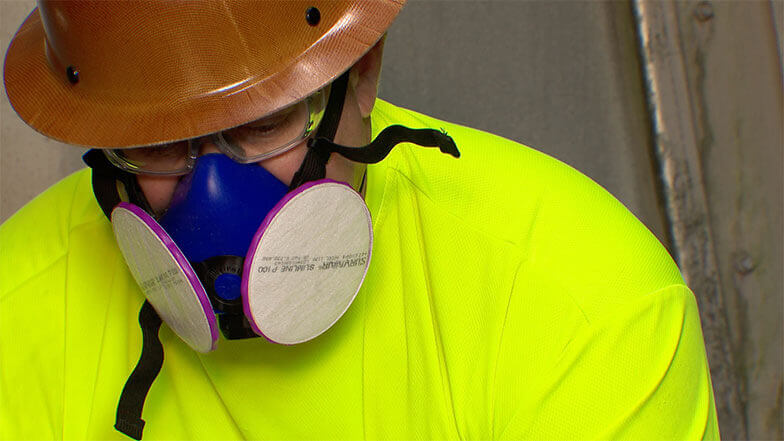 MCAA's Respiratory Protection Safety Training Video will teach your workers to protect themselves from certain types and concentrations of airborne hazards using air-purifying respirators.
Your workers will learn about:
User responsibilities
Hazard assessments
Respirator selection
Medical evaluations
Fit testing
Proper respirator use
Cleaning and sanitizing
Maintenance
Change schedules
Storage
There's More…
Accompanying materials are also available to assist you in highlighting key training points, documenting worker training and confirming that workers understand the training concepts:
Highlight key training points
Document worker training
Download the Documentation Sheet
Confirm that workers understand the training concepts
And don't forget this related resource
Create a customized model program
Want More Safety Resources?
MCAA has you covered, with a full range of resources to help you protect your workers from injury and comply with applicable safety regulations. Here's where to find them:
On our Direct Links to MCAA & MSCA Safety Resources page, where they're listed by category with links.
In the Resource Center, where you can use the blue Refine Your Search bar to pinpoint exactly what you're looking for.
Have questions or need personal assistance?
Contact MCAA's Pete Chaney.
Related Articles