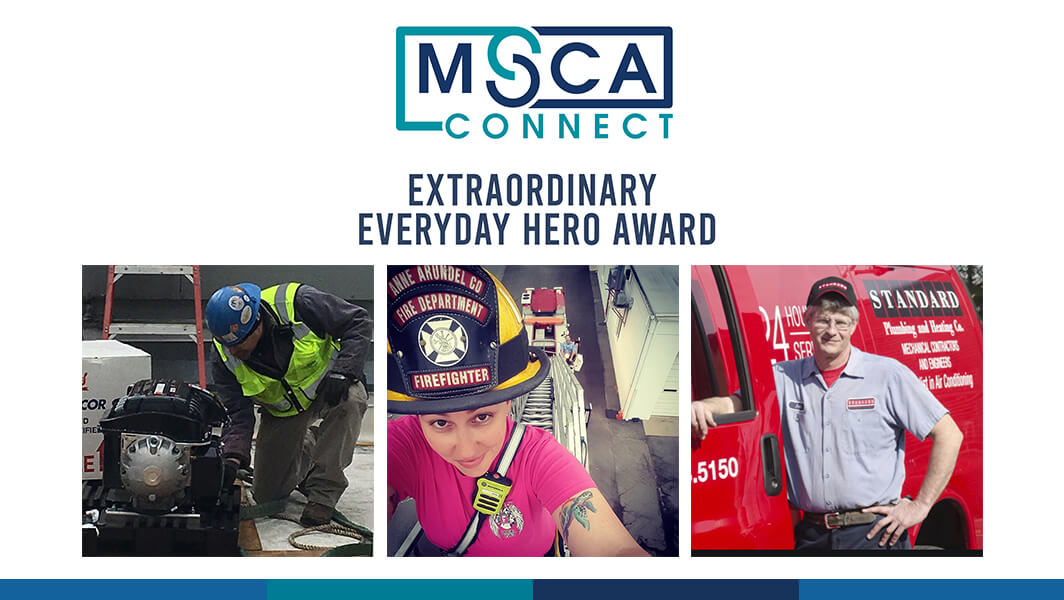 MSCA has been honoring our industry's very own everyday heroes for the past five years at the annual education conference. Our expectations were blown away by just how many heroes we have within our industry – we received nineteen nominations this year! We are so proud of the many peers among us who do extraordinary things every day, simply out of the kindness of their hearts with a passion to make a difference for the better.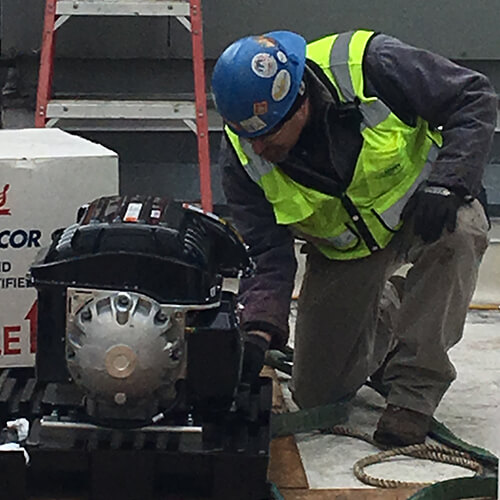 Leigh Smith, UMCI, Mukilteo, WA
"I would put Leigh up as one of the sharpest minds in the HVAC industry; UMC is fortunate to have him on their team," is what Nels Keith had to say about UMCI colleague, Leigh Smith.
Whether on a service call, project, or tech training, Leigh portrays the skills to exceed expectations. He is a person that others often turn to for advice and guidance. His ability to work through challenging site logistics and meet customer deadlines amongst unthinkable constraints is nothing short of miraculous. One such project was a critical retrofit on an AHU at Seattle Children's Research Institute. With a limited weather window, Leigh lead the project to retrofit an AHU with two Turbocor compressors, an evaporative condenser, a large evaporator, and controls integration within a span of approximately five weeks. Thanks to Leigh, the customer's research was able to continue without any negative impacts. Throughout the project, the importance of the service Seattle Children's Research Institute provides was the number one priority. Leigh has mentored many UMCI apprentices and journeyman alike through the challenges of learning a very complex trade and through personal issues.
Leeann Reece, Welch and Rushe, Inc., Upper Marlboro, MD
Welch and Rushe's president and owner, David Welch, says "Leeann truly exemplifies the Latin origin of the word extraordinary, which is "outside the normal course of events."
For many of us, our ordinary course of events is to be with and care for loved ones, work, and connect with friends when possible. For Leeann, every step and every breath she takes is in her service to others. Her constant ongoing activities reveal the many ways she dedicates her skills, talents, and compassion for people. For the past nine years, Leeann has served as Welch and Rushe's HR Manager. For the past twelve years she has been an EMT and, for six of those years, an active Anne Arundel County Firefighter. Remarkably Leeann doesn't stop there because she selflessly also serves as an emergency first responder to those who may have contracted COVID-19. We all are presented with choices to either be selfish or selfless, courageous or fearful, to remain comfortable or to take a risk to help someone else. Heroes step out, step up, and make things happen for the betterment of all. Leann is an "Extraordinary Hero" every single day.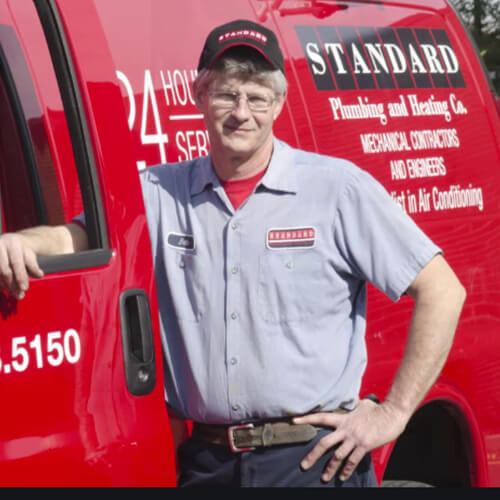 Bob Warren, Standard Plumbing and Heating, Canton, OH
According to Chadd Cline, Bob's manager at Standard Plumbing and Heating, "If you could "create a tech" using special software, Bob Warren would be your end result every time."
Bob has served Standard Plumbing and Heating and the local community for 20 years. Even the best technicians know they can reach out to Bob if they ever get stumped by a service call, whether the equipment is old or new. Bob does whatever is asked of him and has embraced change every step of the way. Bob will work tirelessly until the customer is up and running. It doesn't matter the conditions, weather, or even if he hasn't slept in 24 hours – he is there to see the project through. With COVID-19, he was given even more of a chance to shine. While many techs did not want to enter hospitals and nursing homes, Bob worked with those customers daily. One day he even told the dispatcher he needed to get back to a site because the previous day there was a COVID-19 patient in the room he needed to work on and now that the patient is no longer in that room he wanted to finish the job. A situation that would give the best of us pause and reason to not go back did not deter Bob.
MSCA is proud to recognize these heroes in our industry and distinguish them as an MSCA Extraordinary Everyday Hero. We will be spotlighting each of these heroes over the next few months. For a full list of 2020 Extraordinary Everyday Hero Awardees, please click here.
Related Articles