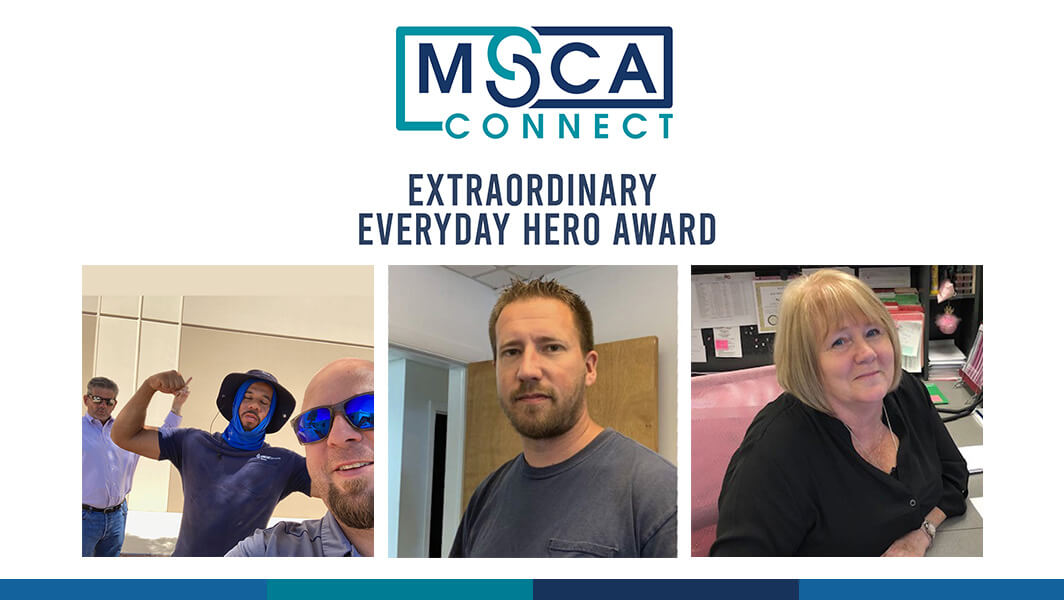 MSCA has been honoring our industry's very own everyday heroes for the past five years at the annual education conference. Our expectations were blown away by just how many heroes we have within our industry – we received nineteen nominations this year! We are so proud of the many peers among us who do extraordinary things every day, simply out of the kindness of their hearts with a passion to make a difference for the better.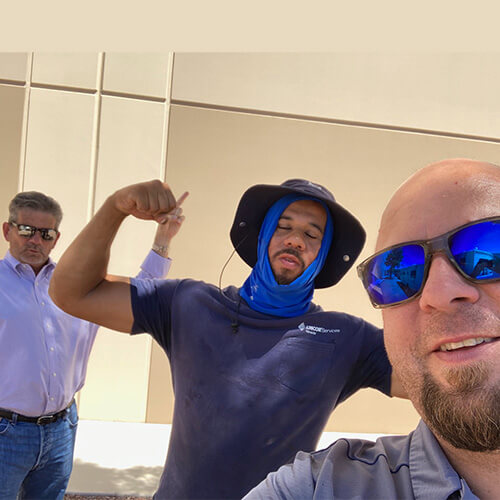 Erik Miles, EMCOR Services Nevada, Las Vegas, NV
Erik Miles, known as "Miles" to his coworkers, is a shining example of a true team player. He possess an outstanding drive to make sure everyone around him grows and feels supported. His reputation for going above and beyond for every one of his customers and team members makes him a beloved part of EMCOR Services Nevada. Miles has frequently taken younger technicians under his wing, teaching them best practices so that they may excel in the industry. In addition to his passion for others, he continually strives to grow both personally and professionally.
Mile's supervisor, Randy Alvarado shared, "This gentleman's customer service has exceeded any I have experienced. His customers are raving fans and his peers feel the same way. This gentleman truly cares about everything he does."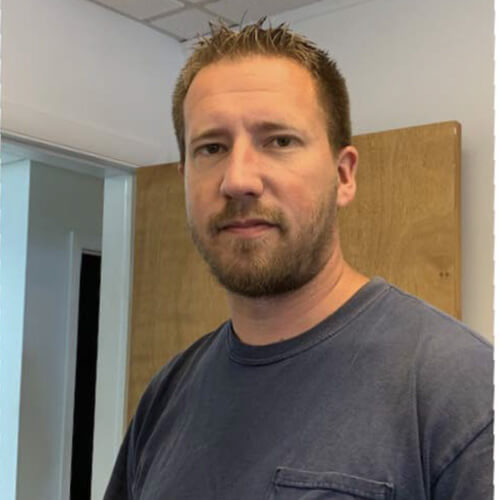 Josh Reith, Warwick Mechanical Group, Newport News, VA
A team of Warwick Mechanical Group's technicians, including Josh Reith, traveled to North Carolina during the peak of the COVID-19 pandemic to assist local residents who had been displaced due to Hurricane Florence. Josh left his family in Virginia to help other families get back into their homes. The team spent a week doing rebuild and repair work related to their trade but also installed insulation, exterior sheathing, gas piping, flooring, drywall, and framing. They painted, hung cabinets and performed any other repair work needed.
Josh's colleague and 2019 Everyday Hero Award Winner Michelle Collier commented, "They all came back talking about all the nice people they met and how satisfying it was to help these families get back into their homes."
During this time, Josh and his wife were also in the process of adopting a little girl from China. The adoption was almost finalized when COVID-19 hit and all travel was canceled, leaving them unsure when they can bring their daughter home.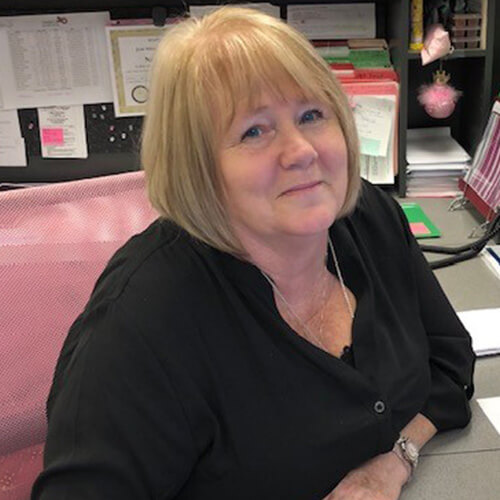 Debbie Sells, American Combustion Service, Mokena, IL
Debbie is described as a dedicated, hardworking employee who always puts in extra time, without extra pay. In her dispatcher roll with American Combustion Service, she balances the wellbeing of the customer, technicians and company to provide the best service for all. This year has been extra difficult for Debbie, her husband of 30 years was diagnosed with terminal cancer and his health steadily declined just as the pandemic started. While staying home to take care of her husband, she continued to work from home with the same dedication. After the passing of her husband, Debbie became the caretaker of her mother-in-law, who no longer has any family left.
She has recently returned to work and her colleague, Niki White says, "She is MY hero, as I would not be sure I could endure as much as she has and still be as effective at her job as our dispatcher."
MSCA is proud to recognize these heroes in our industry and distinguish them as an MSCA Extraordinary Everyday Hero. We will be spotlighting each of these heroes over the next few months. For a full list of 2020 Extraordinary Everyday Hero Awardees, please click here.
Related Articles