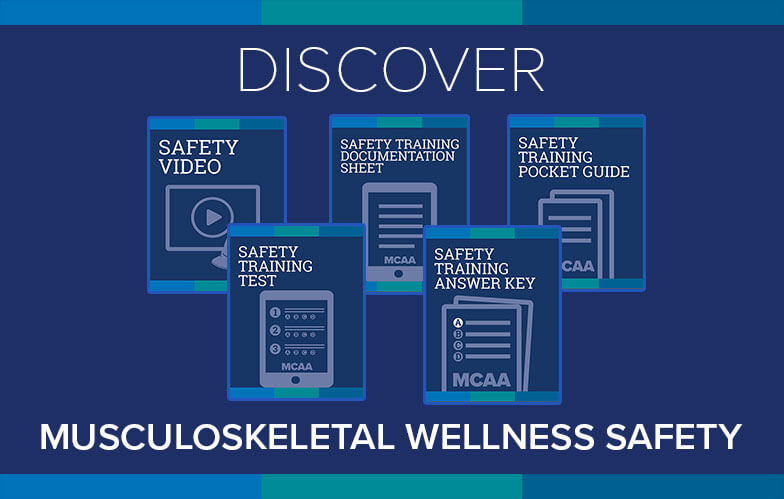 Each week, MCAA will highlight one or more of the educational resources that are free to MCAA members as a benefit of membership. This week, we focus on MCAA's musculoskeletal wellness safety resources, which can help keep workers safe from one of the mechanical construction and service industry's most frequently occurring injuries.
Musculoskeletal injuries in the mechanical construction and service industry happen mostly due to poor ergonomics during the manual handling of materials and while performing overhead work. This video addresses the most common causes of non-trauma related musculoskeletal pains and injuries in our industry. It includes safe work and personal health practices to help prevent them.
MCAA's Musculoskeletal Wellness Safety Resources Include
You Might Also Like This Related Webinar Recording
Have Questions or Need Personal Assistance?
Contact MCAA's Pete Chaney.
Related Articles