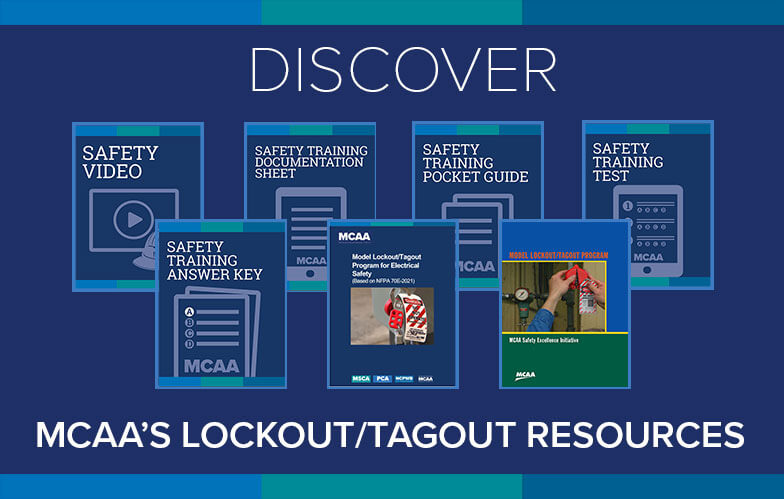 Each week, MCAA will highlight one or more of the educational resources that are free to MCAA members as a benefit of membership. This week, we focus on MCAA's lockout/tagout safety resources, which can help keep workers safe when they work with and around stored energy.
MCAA has received several recent inquiries about lockout/tagout safety procedures for various mechanical construction and service applications. Lockout/tagout refers to a process for working safely with and around stored energy that can be hazardous to our workers if appropriate protective measures are not implemented and performed correctly. Among other applications, lockout/tagout applies to safe pressure testing operations, safe line breaking, and working safely around energized electrical equipment.
MCAA's Lockout/Tagout Safety Resources Include
You Might Also Like These Related Resources
Safety resources for safe pressure testing, which address lockout/tagout:
Safety resources for safe line breaking:
Have Questions or Need Personal Assistance?
Contact MCAA's Pete Chaney.
Related Articles