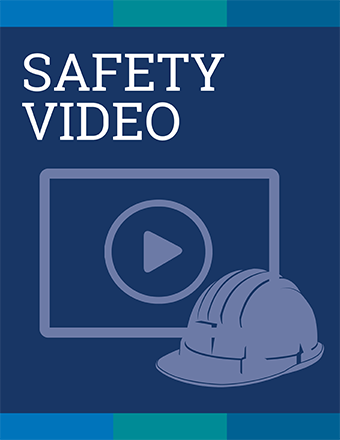 Each week, MCAA will highlight one or more of the educational resources that are free to MCAA members as a benefit of membership. This week, we focus on MCAA's Excavation Safety Training Video, which teaches workers to use protective systems and safe work practices to ensure their work in excavations will be as safe as any other part of the job.
Workers will learn:
How soil types govern protective system safety requirements
How weather conditions can change soil types
When it's safe to enter an excavation
Why atmospheric monitoring is so important
When protective systems are needed
The importance of effective access and egress
What to do if they see anything that could be hazardous
What to do in case of an excavation cave-in
There's More…
Excavation cave-ins happen so quickly there is literally no time to react, so MCAA offers accompanying materials to assist members in highlighting key training points, documenting worker training and confirming that workers understand the training concepts:
Highlight Key Training Points
Document Worker Training
Download the Documentation Sheet
Confirm that Workers Understand the Training Concepts
Want Even More Safety Resources?
MCAA has you covered, with a full range of resources to help you protect your workers from injury and comply with applicable safety regulations. Here's where to find them:
On our Direct Links to MCAA & MSCA Safety Resources page, where they're listed by category with links.
In the Resource Center, where you can use the blue Refine Your Search bar to pinpoint exactly what you're looking for.
Have Questions or Need Personal Assistance?
Contact MCAA's Pete Chaney.
Related Articles