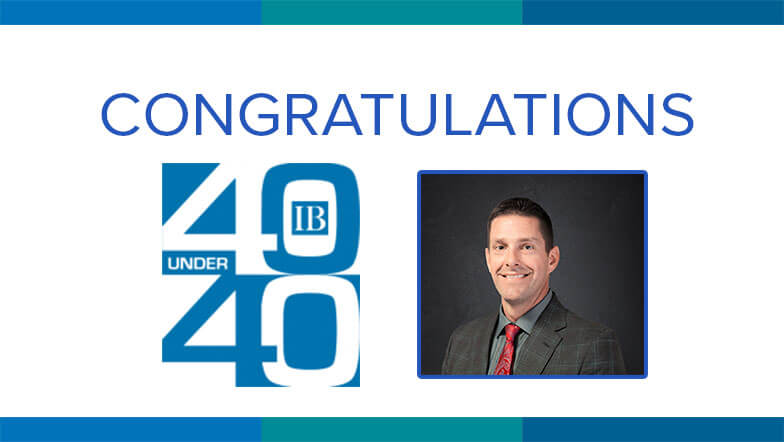 Madison Association of Plumbing Contractors (MAPC) Executive Director Julie Walsh announced that MAPC Board President Paul Christensen was named a member of In Business magazine's 40 Under 40 Class of 2021. Christensen is Owner/CEO/Project Executive of 1901 Inc., an MCAA member company.
"Annually, the 40 Under 40 is a celebration of some of the brightest and most driven young professionals within the Greater Madison business community, and we are thrilled to recognize our 21st class here in 2021 as they will now join a group of over 800 distinguished 40 Under 40 alumni," said In Business magazine Publisher Jon Konarske. "This is yet another group that has already made a huge impact—both in their careers and within the community, and there is no doubt that they will be helping to lead the way as we slowly work our way out of the pandemic."
Christensen began working for 1901 Inc. when he was in high school before completing a five-year steamfitter apprenticeship as a member of Steamfitters Local 601. He went on to become a foreman, advanced to project manager in 2010, and purchased the company in 2011.
In addition to leading the MAPC Board, Christensen is the President of the Mechanical Contractors Association of Wisconsin (MCAW) and the Treasurer of the National Certified Pipe Welding Bureau's Wisconsin Chapter. He continues to give to the next generation of steamfitters by serving on the Madison Area Steamfitters Joint Apprenticeship Committee and Wisconsin's Steamfitters Apprenticeship Advisory Committee.
Christensen is highly involved in the Madison community through the annual Kids Building Wisconsin event, and he is currently the co-chair of the American Heart Association's Heart Walk.
"Paul is a leader in the mechanical and plumbing industries in Madison and throughout Wisconsin," said Walsh. "We are thrilled to see him honored by In Business and join so many distinguished individuals with this achievement."
Selected from over 100 applications, the members of the 21st annual 40 Under 40 will be recognized in the March 2021 issue of In Business magazine and highlighted in a series of video interviews that month.
To learn more about Christensen or MAPC, contact Julie Walsh.
Related Articles