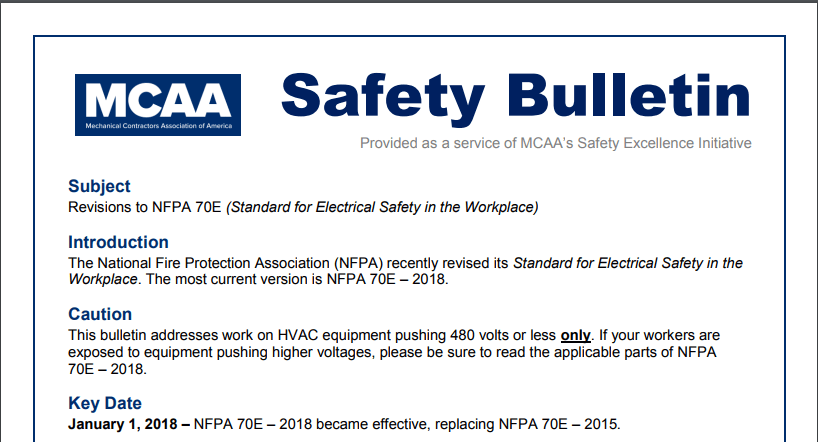 The National Fire Protection Association (NFPA) recently released its latest standard covering electrical safety in the workplace. The most current version of the standard, which is on a 3-year revision cycle, is NFPA 70E – 2018. MCAA has prepared a safety bulletin covering the key changes that affect mechanical service workers who are working on equipment pushing 480 volts or less. The bulletin highlights the key changes on the front page, and provides a side-by-side comparison of the key changes between the 2015 and 2018 versions of the standard on subsequent pages.
Additional MCAA/MSCA safety resources to help your company address the key changes to NFPA 70E  for 2018 will be available later this month. The resources include:
A new model lockout/tagout program for electrical safety in the workplace (the revised standard requires a written electrical safety lockout/tagout program); and
A revised model program on Electrical Safety for Service (Based on NFPA 70E – 2018).
If you have questions about the new standard, please contact Pete Chaney at pchaney@mcaa.org, or 301-990-2214.
Related Articles