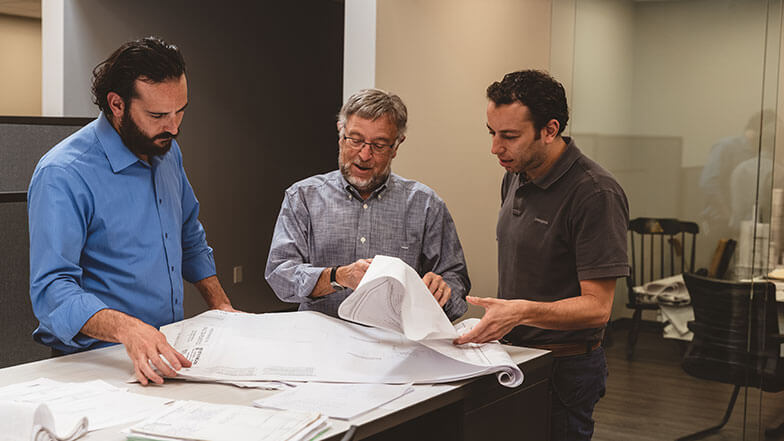 MCAA Member Neptune Plumbing & Heating Co. has been named a Top Workplace by cleveland.com and the Cleveland Plain Dealer. This is the company's first year on the list, which includes a record 175 honorees. Neptune is the only full-service plumbing company among them. Company co-Presidents Adam and Michael Wallenstein credit the company's talent and culture for earning the recognition.
Neptune Plumbing relies on its talented, seasoned employees and strong corporate culture to create a work environment that doesn't follow traditional molds.
By combining tradesmen best practices with cutting-edge technology for the field, Neptune Plumbing created a working environment – and employee experience – that uses plumbing innovations to build employee engagement, customer trust, and a professional advantage in a competitive market.
"This recognition is first and foremost because of our employees. Ever since this company started in my grandparents' basement, we have values that we hoped our employees not only embraced, but believed in. Being named a Top Workplace in Northeast Ohio validates that," said Neptune co-President Adam Wallenstein.
Neptune has served its community for over 60 years. The company uses plumbing innovation like CAD-design plumbing systems to meet the needs of its customers.
"I believe the way we embrace industry trends deserves a little bit of credit toward us making the list too. To have a 24/7 service department is crucial to our business. Having a Prefabrication Division makes us efficient when those calls come, but also gives our employees an added sense of pride in their work. Not a lot of businesses in our sector do what we do, the way we do it," Wallenstein said.
"Our TRIDENT Core Values have shown through for quite some time now. This recognition – and the only one from the plumbing sector on the list – is proof our people are some of the best in the trade. And they prove it every single day with their attitudes, effort and integrity," said Neptune co-President Michael Wallenstein.
Through values that have lasted three generations and employee opportunities to heighten capabilities in the industry, the Neptune Plumbing presidents credit the company's talent and culture for making the list.
Related Articles