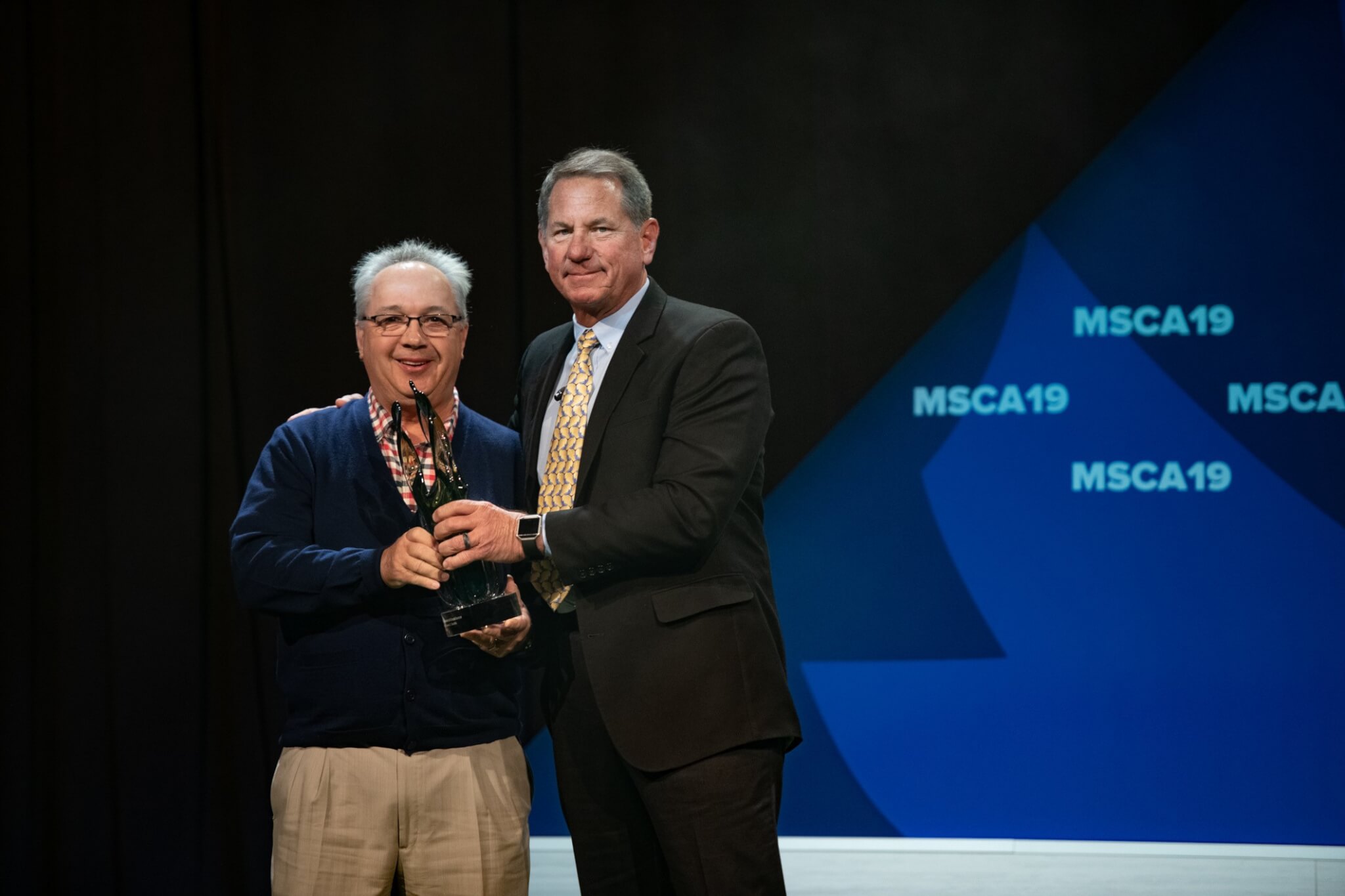 Steve Smith, Senior Vice President at ACCO Engineered Systems was presented the 2019 D.S. O'Brien Award of Excellence at this year's MSCA19 education conference in Colorado Springs on October 14. This award was established in 2000 to recognize individuals that have an extraordinary dedication to both the HVACR industry as well as the MSCA.
Steve Smith has devoted his entire life to the industry. Starting out with Johnson Controls and then joining ACCO Engineered Systems in 1992, he become Vice President of the service division within 10 years.  Steve has played an active role in the MSCA as well, teaching  the financial portion of the Service Managers training program for many years and presenting his Cost of One Hour of Service seminar to hundreds of MSCA members.  He has served on both the MSCA Education Committee as well as the MSCA Board of Managers.  He truly has always been willing to share his financial knowledge with others in the industry.  After receiving a standing ovation from the crowd, Steve shared his perspective on the industry, "its not about the playbook, it's about the execution" he said, "we all have the same playbook so let's go out and do it right."
MSCA appreciates Steve's dedication and passion and to this most deserving recipient of this year's award.
Related Articles