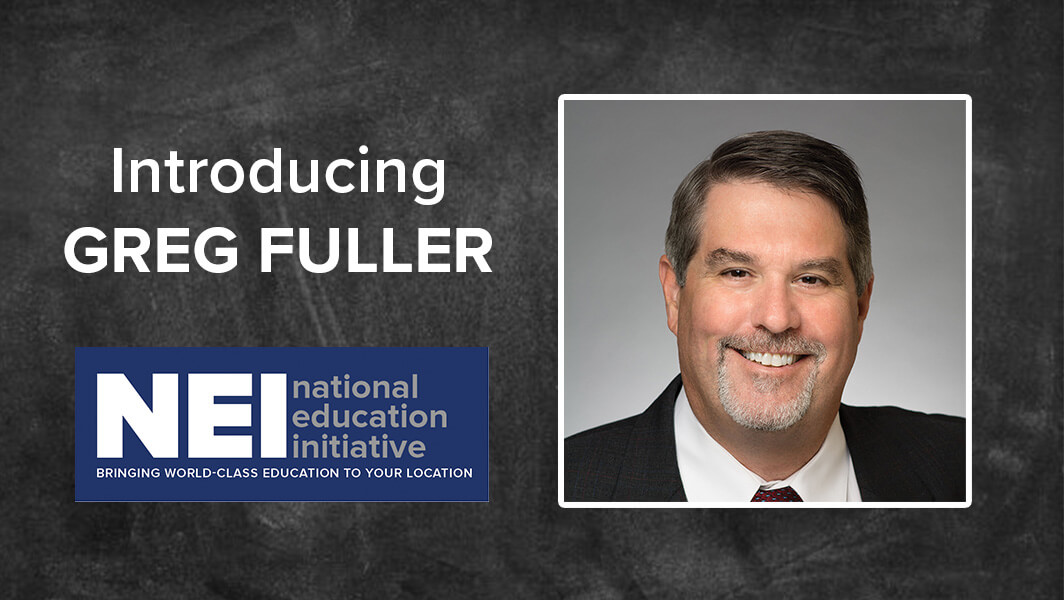 The National Education Initiative (NEI) is expanding by adding new courses and instructors. One of our newest instructors is Greg Fuller, Owner and CEO of North Mechanical Contracting, Inc., North Mechanical Services, Inc., NewJac Industrial, LLC, and Integrated Modular Construction, LLC.
In addition to being an MCAA Past President, Greg is Past Chair and a current member of MCAA's Project Management Education Committee and an active instructor in the Institute for Project Management (IPM), Advanced Institute for Project Management (AIPM), and Field Leaders Conference.
Greg has taught classes on a variety of mechanical contracting subjects to audiences of various sizes. His Fabrication (FAB) classes are geared towards those who are interested in implementing or developing fabrication operations. His courses, FAB 101: The Evolution of Fabrication I: Why, How and When (Now) and FAB 102: The Evolution of Fabrication II: Implementing Manufacturing Process for the Construction Industry, provide a comprehensive look at fabrication making them ideal for anyone interested in starting or expanding their fabrication process. Regardless of your company's current capacity, there is opportunity to develop processes that lead to increased project success and profitability, by transforming the way you look at fabrication.
Providing top notch, accessible education for everyone in your organization is what the MCAA's NEI is all about! Even during the COVID-19 era. Visit the NEI website for more information about the Fabrication (FAB) seminars and a full list of the courses NEI has available for our members.
Related Articles