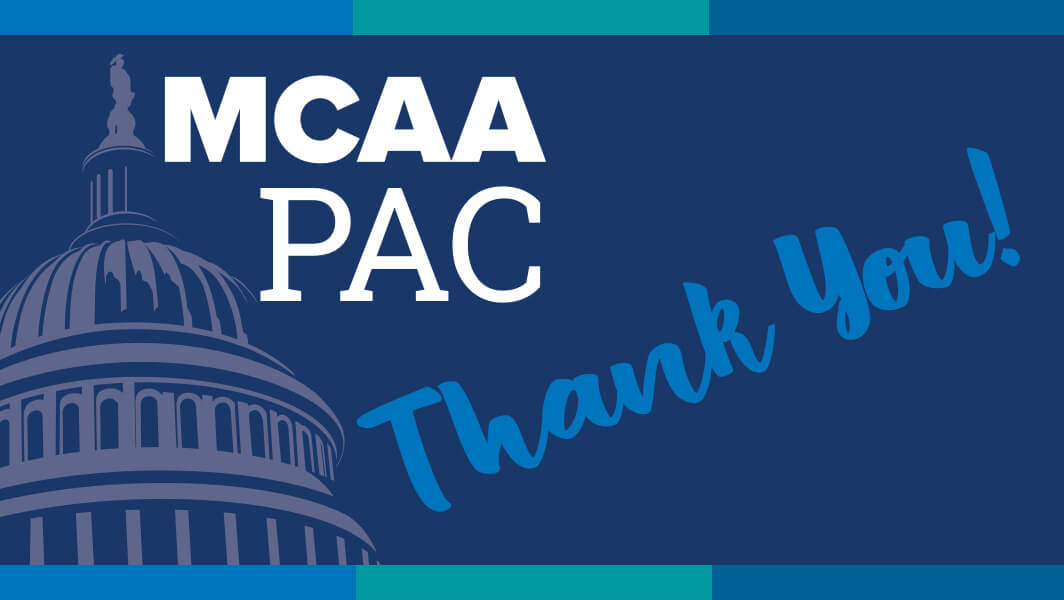 Throughout the COVID-19 pandemic, the MCAA Government Affairs Committee has been working tirelessly meeting with countless Congressional and Senate offices remotely to push our agenda forward. This vital work was made possible by PAC contributions to candidates who support our positions over the long term. Please join us in thanking those who gave and consider making a contribution to support these vital efforts.
The Government Affairs Committee's legislative and advocacy work on issues like COVID-19 cost increases on Federal projects, change orders in the NDAA, pension issues, and the PBGC just to mention a few was made possible by:
Robert Beck
Robert Bolton
Tim Brink
Michael Cables
Don Chase
Jay Chase
Matthew Cunningham
Steve Dawson
Jim Dougherty
Charles Fell
Lyle Ferguson
John Feikema
John Ferrucci
Steve Fosdick
Greg Fuller
James Gaffney
Michael Gallagher
John Geiling
Don Giarratano
Jason Gordon
Brian Helm
Scott Hinton
Brian Hughes
Jay Lusita
William Lynch
Mark Magnuson
Rick Moreno
Edward Newville
David Quirk
Mark Rogers
Bob Snyder Jr.
Lawrence Verne
Frank Wall
Scott Wallenstein
MCAA's 2020 advocacy efforts continue to need your help. Contribute to the MCAA PAC, a critical factor to our success in moving forward legislation that positively affects your business.
(Note: In order to comply with campaign finance laws, you will need to complete a solicitation authorization form before making a contribution. Find additional details and both the solicitation authorization and contribution forms via the button below.)
Related Articles