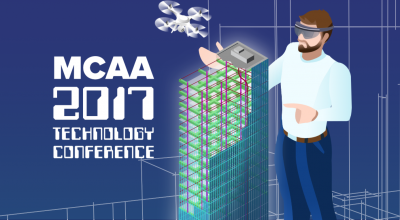 MCAA's annual Technology Conference has always been that one place where mechanical contractors in construction, plumbing, and service could get real life, technology information that companies could actually use but this year, a bonus has been added for service contractors.
A real effort and focus has been made this year to include relevant content for service contractors. With the guidance of service contractors on the Tech Committee, each general session will have pertinent information that will be of relevance to the service industry.
Additionally, each of the three breakout sessions will include a service focused topic that will allow MSCA members to dive deep on optimizing their operations.
We'd like to extend an invitation to your tech leaders in your organization to attend the Tech Conference to be held in Austin, Texas, November 8-10, 2017 at the JW Marriott.
Registration is now open for the 2017 MCAA Technology Conference. The registration fee is only $595 – a special value available to MSCA members.
Related Articles