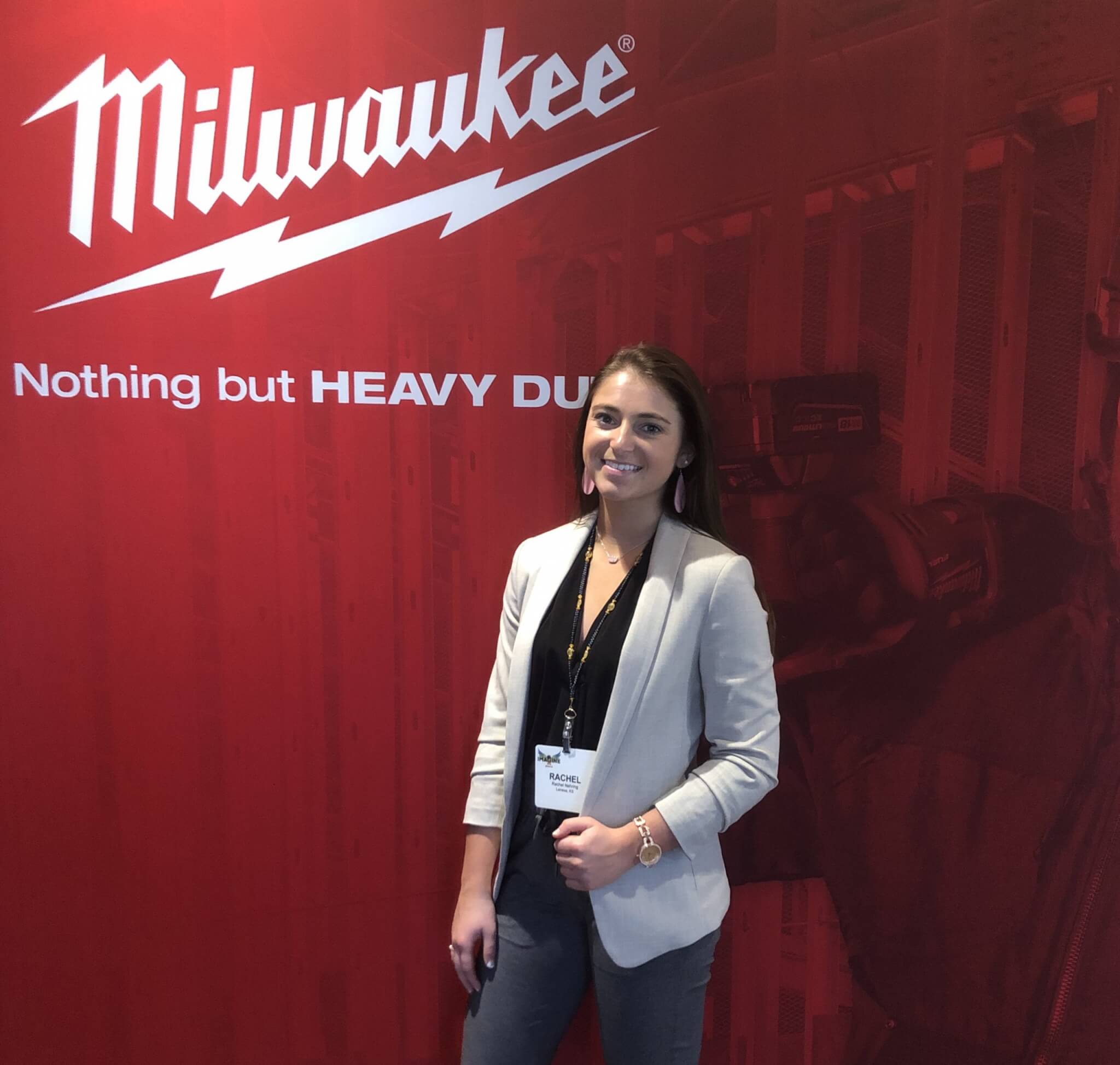 Rachel Nehring, a senior at Missouri State University, will join Milwaukee Tool when she graduates thanks to an internship with the company last summer. Rachel shares her background, the insights gained from her internship and her excitement about beginning her full-time position.
"I grew up with family in the HVAC industry. Because my dad was on the service side of his company, my sophomore year of college allowed us to attend the annual Mechanical Service Contractors of America (MSCA) Conference in October 2018. At the conference, Women in the Mechanical Industry (WiMi) held a luncheon and discussion.
"I felt empowered that I was in a room full of women who had overcome those same fears I had when I was just a sophomore in college. I was then asked to share my thoughts with the group, after explaining that I was still in college."
Jon Finch, the VP of Recruiting for Milwaukee Tool and the Chair of MCAA's Career Development Committee, asked to speak with Rachel after the discussion. A month after he received her resume, Rachel secured an internship on the company's Product Marketing team that started May 2019.
Internship Experience
"My internship experience is something I could have never dreamed of," Rachel said. "The first day everyone was so friendly and willing to help. Within my third week I was already presenting tools in front of an audience! I couldn't believe I was trusted with such a big responsibility so fast, but that's their culture. I had many projects over the summer regarding marketing such as commercialization plans, research and creating new ways to sell products. I fell in love with the industry and how Milwaukee Tool cares about their customers and employees."
Rachel's daily responsibilities included:
Marketing research
Assembling marketing plans
Setting up displays
Presenting new products
Talking to customers
Visiting job sites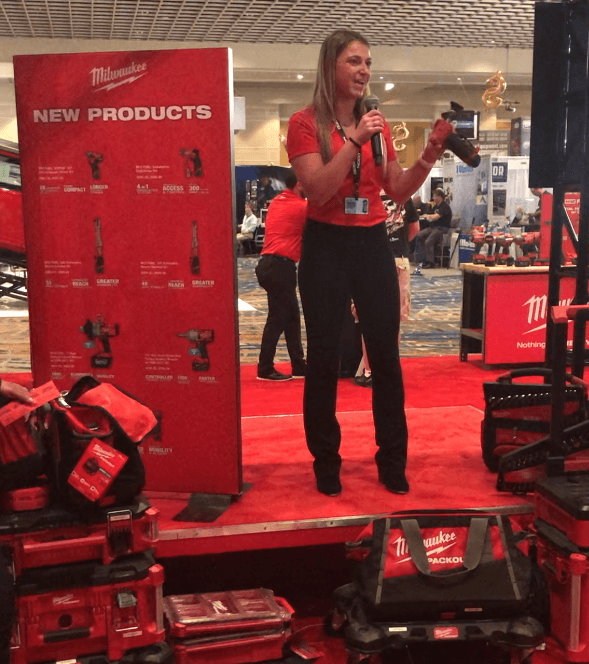 "I learned so much in just 3 months, and this is just the beginning," Rachel said, adding "I am so excited to accept a full-time position through MILWAUKEE TOOL'S parent company TTi, starting in August of 2020." She will be working as a Milwaukee Tool, Rigid, and Ryobi product representative at Home Depot. Rachel explained, "I will have the opportunity to meet and talk with end users, while educating them on new products, along with running demos and setting up marketing campaigns. I am so grateful for everyone who has helped me get to where I am today."