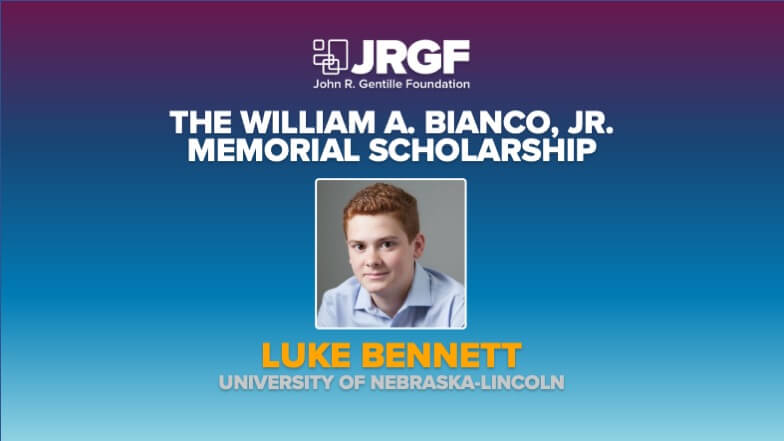 Congratulations to Luke Bennett, MCAA's 2020 recipient of the William A. Bianco, Jr. Memorial Scholarship. MCAA member, Kinetics, established the annual scholarship to honor Mr. Bianco and his many contributions to the industry's continuing advancement.
Luke, a sophomore majoring in Construction Management, joined the University of Nebraska-Lincoln chapter in the Fall of 2019 and eagerly signed up to attend MCAA's GreatFutures Forum only a few weeks later.
While attending the conference, Luke struck up a conversation with one of MCA-Omaha's local members and a former student chapter member himself, Adam Crnkovich, and came home from the conference with an internship at the Ray Martin Company. Luke has continued to intern with Adam at the Ray Martin Company and through this experience has found mechanical contracting to indeed be his desired career path.
Luke may have secured his internship early on, but that did not stop him from stepping up as an officer his first year in the student chapter. For Summer 2020, Luke was the Lincoln campus Recruitment Chair. This is usually one of the chapter's more challenging positions, and was even more so in 2020 due to not being able to gather in person. In spite of COVID-19 restrictions, Luke was successful in recruiting four additional students to their chapter.
MCAA and the John R. Gentille Foundation congratulate Luke on this prestigious scholarship and would like to thank Kinetics for their commitment to supporting younger students to keep them invested in the mechanical contracting industry.