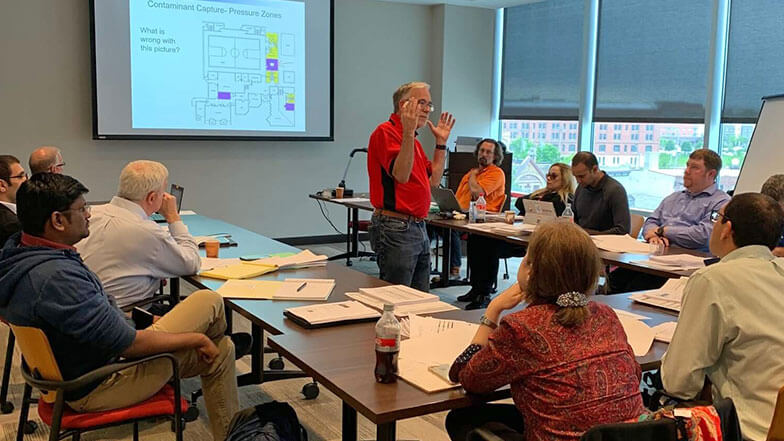 The Mechanical-Electrical Academic Consortium (MEAC) Faculty Training Boot Camp provided educators from universities across the U.S. with a crash course in the basics of mechanical and electrical systems. By giving educators the tools they need to more effectively teach students about our industry, it is hoped that more students will explore the career opportunities available in specialty contracting. The event took place at the Milwaukee School of Engineering from June 11-13, 2019.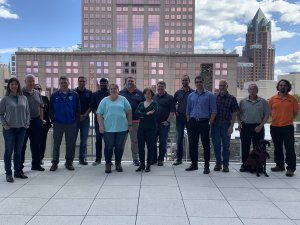 Funded by the Mechanical Contracting Education & Research Foundation (MCERF) and Electri International, the Foundation of the National Electrical Contractors Association, the MEAC Faculty Training Boot Camp educates the faculty who teach our industries' future professionals. This year's program was organized by Blake Wentz, an MCERF Trustee and MSOE Department Chair. He was joined on the faculty by Shannon Nicklaus of Pittsburg State University, Tim Wentz, previously from the University of Nebraska-Lincoln and Lori Brown of California State University, Chico State.
The educators toured MSOE's facilities, including the construction site of the campus' artificial intelligence facility, the Dwight and Dian Diercks Computational Science Hall. The facility is slated to open this fall.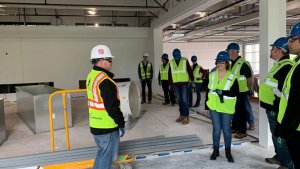 Plans have been made to offer the program next summer.