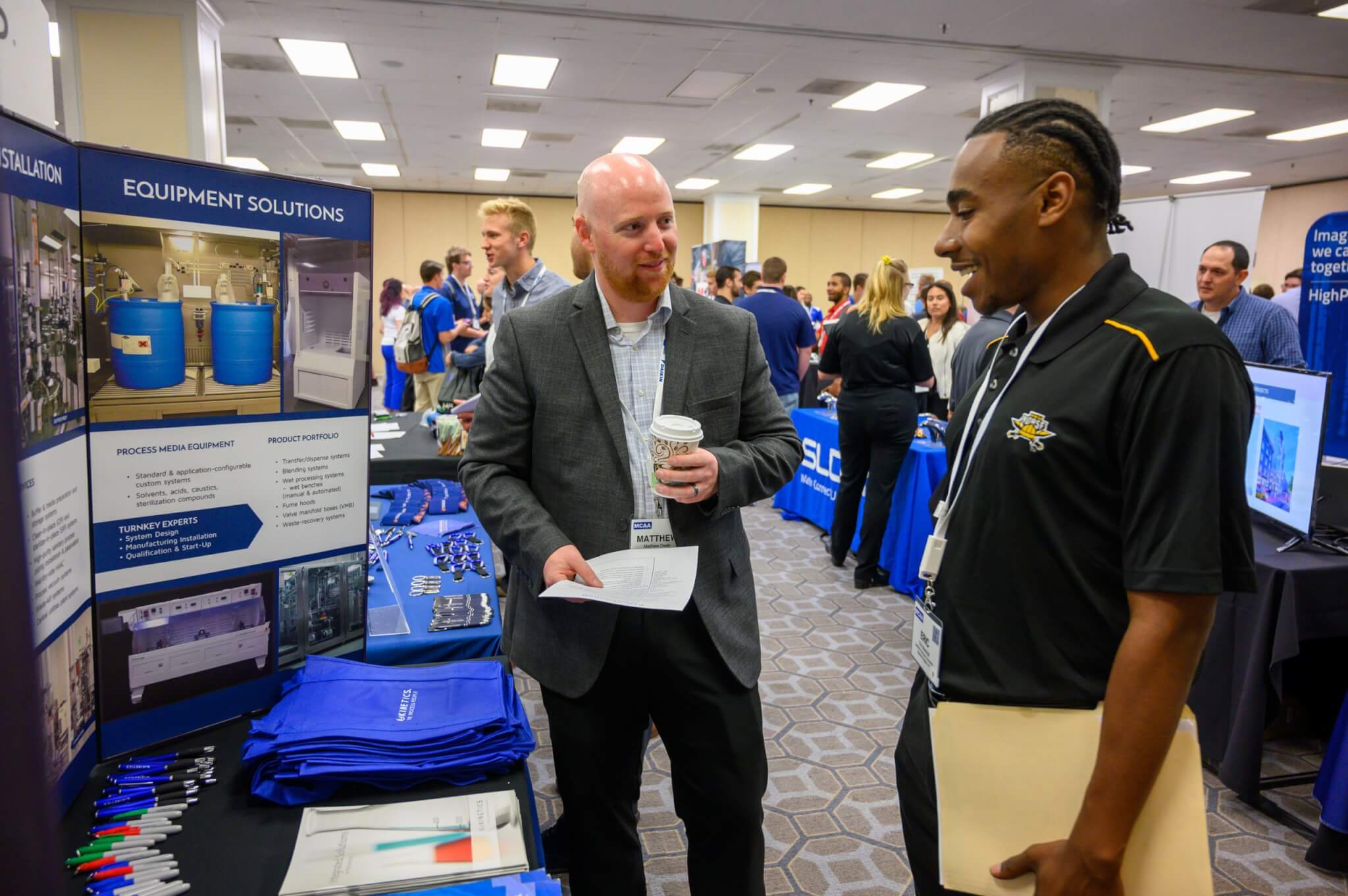 Starting this year, $500 grants will be offered to students who accept internships or full-time positions thanks to funding from the Mechanical Contracting Education & Research Foundation (MCERF). MCAA members can use these grants to help them attract much-needed talent, and new interns will appreciate the investment in their success. This small gesture may be the beginning of a great future with your company.
Take it from Andrew Nguyen, who will be interning with The Bowers Group this summer. He said, "it's both relieving and exciting to feel welcome in a field where I am new and unfamiliar, and I couldn't be more grateful."
Recruit at MCAA2020
Start putting this new recruiting tool to work at MCAA2020. The Networking & Recruiting 360 event on Wednesday, March 18, 9:00 am – 11:00 am gives you the opportunity to connect one-on-one in a reception-style environment to discuss full-time, internship and co-op opportunities within the industry. Students from top construction management and mechanical engineering programs will come with resumes in hand, so be prepared to find your next hire.
Paige Theby, a University of Missouri-Columbia graduate who recently joined Murphy Company said, "I think it's really neat that they [MCA] are focusing on and teaching the younger generation about the mechanical contracting industry."
MCAAGreatFutures.org Puts Talent at Your Fingertips
Can't make it to MCAA2020? Head to MCAAGreatFutures.org to search for talent online. MCAA's career-related website is committed to connecting our members with the best and brightest students who will comprise the industry's future workforce. Search profiles and resumes by University, desired location or even a specific skill set like BIM or AutoCAD. A keyword filter allows you to zero in on those students who fit the bill.
Not finding a match? Try reaching out to our 60 MCAA Student Chapters. The chapter advisors are a great resource to help find the right person. And, MCAA members have exclusive access to post job openings on our job board.
How The New Grant Application Process Works
Once you find a prospective intern, check to be sure they're a student in good standing at an accredited two- or four-year college, university or technical school. While MCAA encourages its members to give priority to students from the MCAA Student Chapter Program, this is not a requirement to receive a grant.
Each MCAA member company can submit up to two internship grant applications per year. Once an application is reviewed and accepted, MCAA will send a $500 Visa Gift Card to the member company so it can present the Gift Card to the student at the start of their internship. It's a great way to show your company's commitment to that individual's future in the industry.
MCAA will follow-up with each company and intern to ensure the process and overall internship was successful.