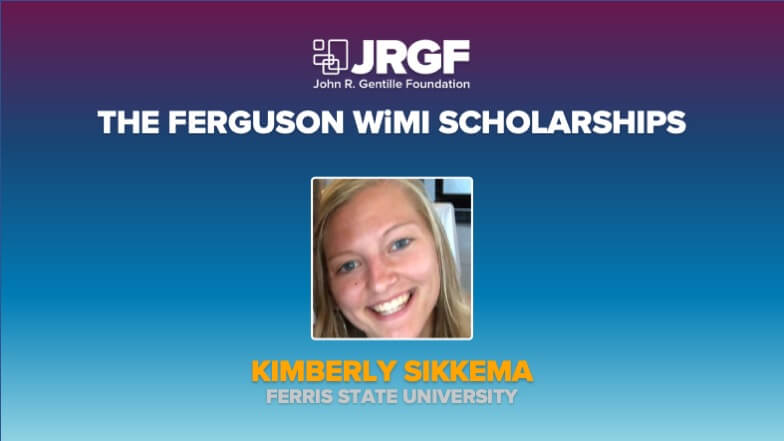 Kimberly Sikkema, a junior at Ferris State University, has been awarded one of the two Ferguson-Women in the Mechanical Industry Scholarships. Ferguson underwrites these scholarships, which recognize high-achieving female students working towards a degree relative to the mechanical industry.
Kimberly, who is earning her degree in HVAC/R, is the President of her student chapter, and will continue as the President throughout 2021. She has found herself on the dean's list every semester and has maintained an impressive 3.95 GPA. Upon graduation, Kimberly looks forward to pursuing her career that she has worked so hard for, stating, "I look forward to seeing the wide variety of opportunities that are out there in the world for myself, as a woman in the HVAC/R industry. I look forward to making connections and networking with people from all around the world in the mechanical industry. Most of all, I look forward to expanding my knowledge by facing new obstacles every day, receiving more hands-on learning out in the field, as well as learning more from experienced, skilled veterans."
Women in the Mechanical Industry and the John R. Gentille Foundation congratulate Kimberly on this prestigious scholarship and thank Ferguson for their commitment to encouraging young women to be engaged in the industry.