Fire Protection Design Intern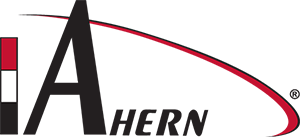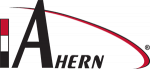 Website JF Ahern
Over 87% of our interns rate their experience with us as well above average. That's because we take care to make sure that your classroom learning is really put to use on real projects.  
In 2021, Ahern was ranked as the #1 specialty contractor in WI and in the top 15% of specialty contractors across the US. Building this first-class reputation in the industry since 1880 did not happen by chance. It has developed over time through our commitment to conducting business ethically and by providing continuous learning, improvement and development opportunities for our number one asset, employees. You owe it to yourself to find out what Ahern has to offer!
We are hiring a Fire Protection Design Intern for our Omaha, NE office. The ideal candidate would be able to work part-time during Fall and Spring semesters, and full-time in Summer 2023.
How you will contribute:
Drafting and designing of sprinkler system drawings in accordance with applicable codes and installation requirements.
Performing hydraulic calculations to prove and ensure system performance.
Assisting in project coordination, scheduling, change requests, and technical assistance.
Preparing and ordering materials required for project installation.
Working with field foreman to resolve any installation issues that arise.
Assisting the estimating and other design personnel with technical interpretation as needed.
Obtaining all necessary approvals and reviews of project design data.
Maintaining organized records of active projects.
Performing Safety Audits during site visits to ensure and encourage company's commitment to safety.
What you need to qualify:
Prior experience working in AutoCAD or similar drafting experience.
Math and analytical skills is preferred.
Strong project management and time management skills are preferred.
Pursuing an associate or bachelor's degree in a related field
Fire Protection Engineering, Mechanical Engineering, Construction Management, Architecture, or other relevant degree.
Knowledge of the construction industry is helpful.
Ability to work full-time during the summer is required.