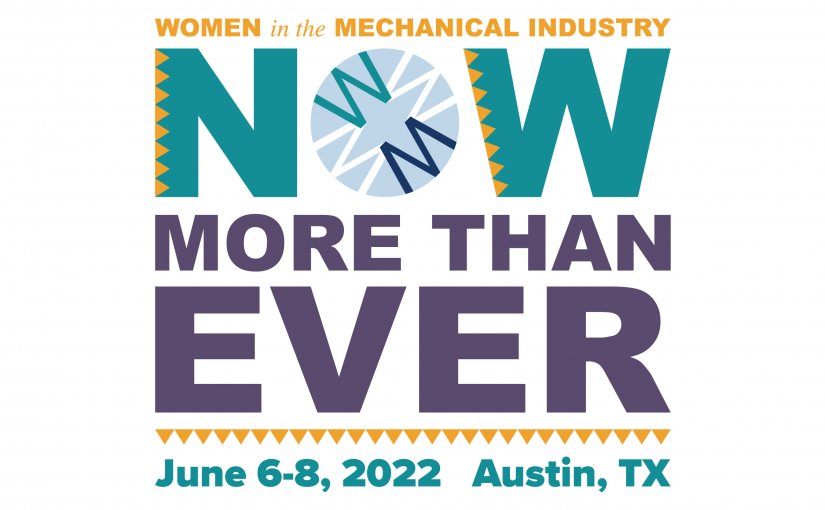 Date
June 6, 2022 - June 8, 2022
Now, More Than Ever is the time to get involved with Women in the Mechanical Industry. The Second Annual WiMI conference is scheduled for June 6-8, 2022, in Austin TX. Featuring inspiring speakers, riveting educational sessions, exceptional networking, and roundtables filled with crucial conversations. From industry newcomers to executives, and everyone in between, this is the event to attend for all women in the mechanical contracting industry.
At this time we are limiting registration to two people per company office or school.
Suggested Attendees:

Women in the Mechanical Industry
Ready to sign up?

PREVIOUS EVENT
NEXT EVENT