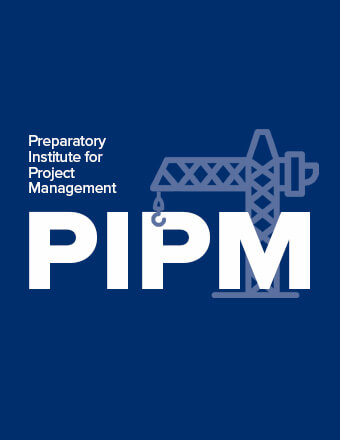 Date
May 24, 2022 - August 23, 2022
Time

11:00 am - 12:30 pm EST
What Is It?
A new online program, intended to be a precursor to the MCAA's Institute for Project Management, overseen by the same committee that manages the IPM and AIPM.
A 12-week curriculum, taught as a series of 90-minute classes, covering topics fundamental to project management at an introductory level.
Course Structure
Pre-IPM is designed and taught by 6 experienced contractors and professional instructors who have first-hand understanding of the challenges facing project managers, and the skills required to meet those challenges.
Each session is a combination of lecture and Q&A, ensuring that students are involved in a dynamic learning experience.
Participants will complete weekly quizzes and homework assignments, demonstrating what they have learned.
Upon completion of all course requirements (lectures, quizzes, and homework), students will receive MCAA Pre-IPM certification.
Curriculum Overview by Topic
Understanding The Project Manager's Role
Planning: The Key to Successful Projects
The Project Manager's Impact on Productivity
Knowing Your Costs, Catching Problems Early, and Getting Paid
Documentation: Why Great Projects Need Great Records
Project Scheduling: The Importance of Having a Clear Game Plan
Relationships Are Everything: Understanding Yourself and Managing Others
Being A Professional: Problem-Solving and Issue Resolution
Change Orders 101: Identification, Importance, and Management
Time Management & Personal Efficiency
Leadership at All Levels: Your Ability to Influence Others
Project Completion: Starting Strong and Finishing Stronger
How Will This Benefit My Workforce?
The Pre-IPM curriculum is designed to build participants' understanding of key components of mechanical project management.
Pre-IPM will improve participants' efficiency, management skills, and ability to adapt to change. Practical application is a core focus, and participants will walk away from each session with new ideas and skills to apply to their jobs.
Participation Requirements
Students must attend all 12 lectures. Lectures will not be recorded.
Students must complete all quizzes and submit all homework assignments to be eligible for Pre-IPM certification.
Students must be able to participate on a computer (not a tablet or phone), with audio and video capability and a reliable high-speed internet connection that allows video streaming. Students must be prepared to come onscreen and ask/respond to questions.
Registration
Registration for 2022 PIPM Classes Will Open at Noon EST on Thursday, February 24th.
Registration is on a first-come, first-served basis and the course is capped at 75 participants.
Registration will take place online, and on the above registration date the link will be available on the course webpage, where you can also find a full list of class dates and additional information about the program.
To register yourself, or someone else, both the registrant and the individual completing the registration must have an MCAA account. Any employee of an MCAA member company can create an account.
Questions?
Suggested Attendees:

Individuals on the project management track, who have relatively little (0-3 years) experience. This includes: Assistant Project Managers Project Engineers Recent college graduates Employees transitioning from field to office, or from estimating to project management
PREVIOUS EVENT
NEXT EVENT