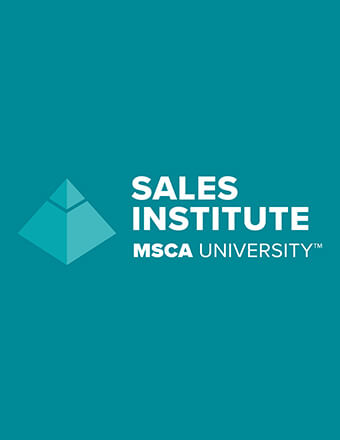 Date
November 6, 2022 - November 11, 2022
Fee

$8,500 (total cost of Weeks 1 and 2)
Sales Masters Program Overview
With a curriculum designed by MSCA in-the-field experts in partnership with sales specialists from the University of Houston Sales Excellence Institute, this two-week program is perfect for service sales employees who often find it difficult to get useful training for their level of expertise that is specific to the mechanical service industry. The program comprises Sales Masters Week 1 and Sales Masters Week 2.
Week 1 of Sales Masters is May 1-5, 2022 at Eaglewood Resort in Itasca, IL.
Week 2 of Sales Masters is November 6-11, 2022 at the University of Houston, TX.
Sales Masters Week 2
In Sales Masters Week 2, the high level of training continues on the campus of the University of Houston's Sales Excellence Institute.  This week long-program will provide an unparalleled experience in a high-tech academic setting taught by acclaimed sales experts.  Participants will be challenged to use inventive thinking to cultivate their talents and elevate their sales skills to ensure peak performance. Attendees will learn through industry-specific case studies, experiential role-play opportunities and a personalized post-training plan to ensure implementation of concepts and tools learned.
Sales Masters Week 2 topics include:
Advanced topics in verbal and non-verbal communication
Personal and organizational time management
Understanding complex decision centers
Developing strategic relationships
Managing with influence, not authority.
Suggested Attendees:

Intermediate- and advanced-level service sales employees
Ready to sign up?

PREVIOUS EVENT
NEXT EVENT