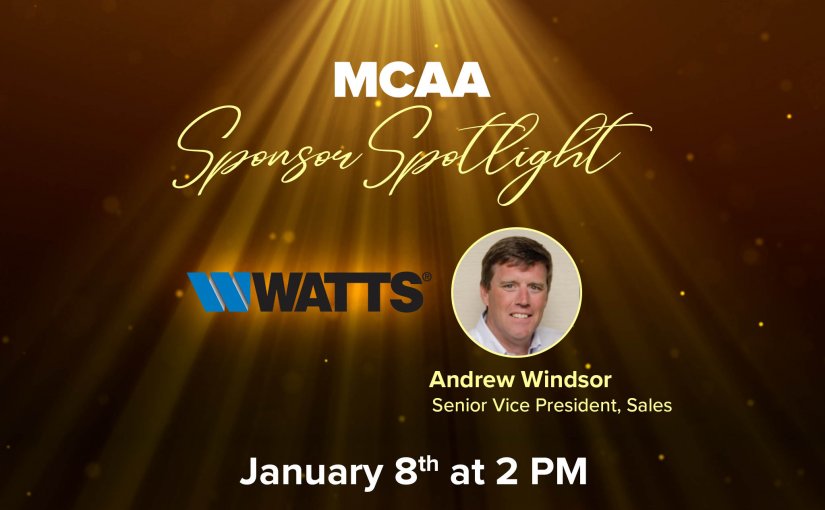 Time

2:00 pm - 3:00 pm EST
In the seventh episode of MCAA's Sponsor Spotlight series, Rick Gopffarth, MCAA Co-Vice President/Treasurer welcomes Andrew Windsor, Senior Vice President, Sales for Watts Water Technologies. The Sponsor Spotlight Series is a new way for MCAA contractor members to learn more about the Manufacturer/Supplier Council (M/SC) Governing Board members, their products, their relationship with MCAA, and what being a member means to them.
Andrew Windsor joined Watts Water Technologies in 2014 with more than 10 years of experience building and managing world-class sales organizations. In 2016, he was named Senior Vice President, Sales and currently is responsible for Watts sales in the Americas.​ ​Andrew previously served as Vice President, Wholesale Sales and, more recently, as Vice President of Sales-Americas, responsible for developing and executing our sales strategy in the Wholesale, Retail, OEM, and Industrial channels.
Friday, January 8, 2021 | 2:00 p.m. EST
Ready to sign up?

-->
PREVIOUS EVENT
NEXT EVENT