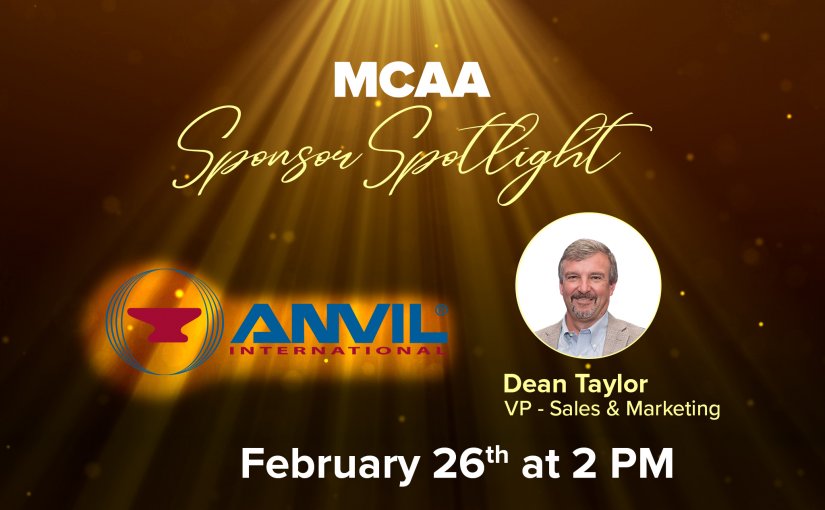 Time

2:00 pm - 3:00 pm EST
In the fourteenth episode of MCAA's Sponsor Spotlight series MCAA Co-Vice President/Assistant Treasurer, Rick Gopffarth welcomes Dean Taylor, Executive Vice President Sales for Anvil and Smith-Cooper International. The Sponsor Spotlight Series is a new way for MCAA contractor members to learn more about the Manufacturer/Supplier Council (M/SC) Governing Board members, their products, their relationship with MCAA, and what being a member means to them.
Dean joined the company back in 1986 and has over 34 years of experience in the industry. Through the years, Dean has held several roles within the organization (from the ground up), working in the warehouse and inside sales before holding positions such as Warehouse Manager, Inside Sales Manager, Market Manager, and Regional Manager, continuing to work his way up to the Executive level. In his current role, Dean is responsible for global sales across all markets served, implementing and managing strategic sales plans to achieve sales goals.   
Friday, February 26 | 2:00 p.m. EST
Ready to sign up?

PREVIOUS EVENT
NEXT EVENT