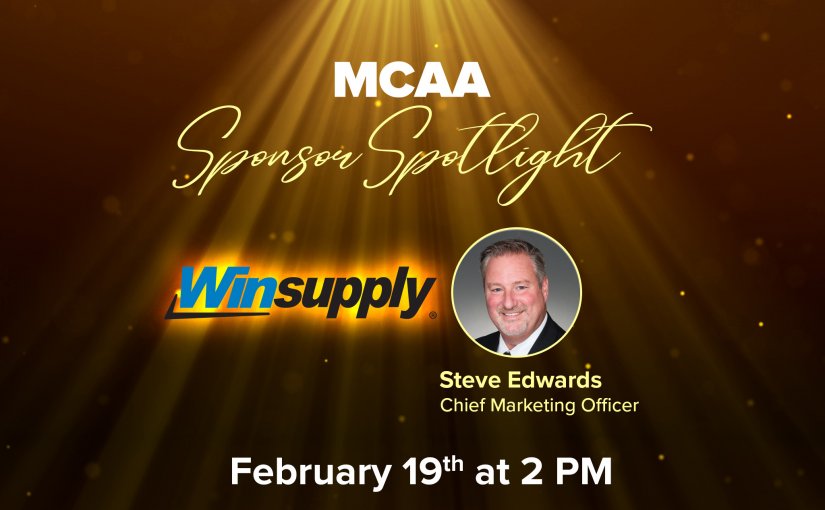 Time

2:00 pm - 3:00 pm EST
In the thirteenth episode of MCAA's Sponsor Spotlight series MCAA welcomes Rick Gopffarth, MCAA Co-Vice President/Assistant Treasurer and Steve Edwards, Chief Marketing Officer for Winsupply, Inc. the Win Family of Companies headquartered in Dayton, Ohio. The Sponsor Spotlight Series is a new way for MCAA contractor members to learn more about the Manufacturer/Supplier Council (M/SC) Governing Board members, their products, their relationship with MCAA, and what being a member means to them.
Steve Edwards joined Winsupply in 2006. He began his career as a broadcast journalist working at television stations in Cincinnati and Dayton. He has had communications positions of increasing responsibility at Paramounts Kings Island, NCR Corporation and LexisNexis. He has won several communications awards and has extensive experience in crisis communications. Edwards graduated from the University of Cincinnati with a Bachelor of Fine Arts degree in broadcasting.
Friday, February 19 | 2:00 p.m. EST
Ready to sign up?

PREVIOUS EVENT
NEXT EVENT